Halloween: The time of year when all your favorite TV characters don crazy costumes and become involved in totally nonsensical plots, just for the sake of a holiday-themed episode. I love bad television just as much as I love good — and as such here's a collection of the best/worst Halloween episodes the idiot box has offered us over the years.
Click through for the gallery.
1966: It's The Great Pumpkin, Charlie Brown
Perhaps the most well-known of all Halloween specials, every year Linus believes that the Great Pumpkin will appear to him on Halloween evening. Of course, it never does. As Linus says, "There are three things I have learned never to discuss with people: religion, politics, and the Great Pumpkin."
1967: Bewitched, "The Safe And Sane Halloween"
Samantha takes Tabitha trick-or-treating after she conjures up three ghosts — and one turns Mrs. Kravitz's nephew Tommy into a billy goat! the kind of hijinks you only get in a lighthearted comedy about an attractive witch in the '60s.
(Part 1 of this episode is above; click here for part 2.)
1977: Halloween is Grinch Night
A sour-sweet wind blows toward The Grinch, who decides to terrorize Whoville on All Hallow's Eve.
G/O Media may get a commission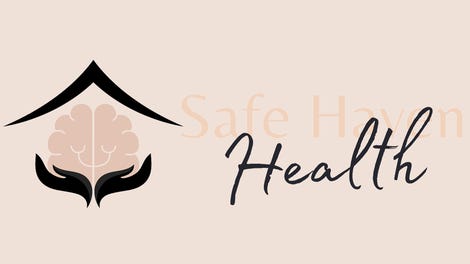 Addiction counseling
Safe Haven Health
(Part 1 of this episode is above; click here for part 2.)
1965: The Addams Family, "Halloween With The Addams Family"
When it comes to the creepiest family on TV. any episode will do. However, there is a special Halloween episode. Gomez carves a pumpkin to look like Uncle Fester and a couple of thieves get mistaken for trick-or-treaters.
(Part 1 of this episode is above; click here for part 2.)
1984: You Can't Do That On Television
The show that launched Alanis Morissette into fame had its own Halloween episode. There is plenty of slime in this episode, naturally.
1985: Garfield, "Garfield's Halloween Adventure"
Garfield and Odie embark on a crazy adventure on a ghostly pirate ship! Worth noting: this program won a Primetime Emmy Award in 1986.
1985: The Cosby Show, "Cliff's Mistake"
Okay, so this is actually a supercut of nightmares from the episode by Everything Is Terrible, but you can watch the full episode if you like.
1986: Marc Summers' Mystery Magical Tour
Do you remember this gem of a Halloween special from the early '90s? It features a very young Shiri Appleby, Jonathan Brandis, and everybody's favorite OCD-laden Double Dare host.
1987: Daffy Duck, "The Duxorcist"
In part of Daffy Duck's Quackbusters, Daffy meets a lovely blonde lady-duck — with a scary side.
1986: The Worst Witch
This movie continues the storyline from the 1974 book series, and features Tim Curry and a young Fairuza Balk. Plus, who doesn't want to see Mildred turn herself invisible as Ethel turns into a pig?
1990: The Simpsons, "Treehouse Of Horror"
For the show's Halloween episode in The Simpsons' second season, the writers decided to portray a series of short stories involving a haunted house. The episode was a hit, and the show has continued to churn out another successful edition every year since!
1991: Saved By The Bell, "Mystery Weekend"
Our favorite Bayside High students visit a murder mystery mansion for the weekend after Lisa wins tickets from a radio station. But when the host goes missing after a murder attempt, it's up to Zach, Kelly, Slater, Lisa, Jesse, and Screech to figure out whodunit.
1991: Beverly Hills, 90210, "Halloween"
In the second season's Halloween episode, Steve (dressed as Zorro) pines over Kelly, who gets sexually assaulted by a dude dressed as Marty McFly at a party after she tells him she's "not that into him." Donna wears a mermaid costume so tight that she can't move, Brandon spends the whole evening chasing after lost children with Emily Valentine (ugh) and David Silver grapples with the idea that he's too old to celebrate Halloween with his soon-to-be-dead nerd friend Doug. Oh, and Brenda and Dylan look fabulous as Bonnie and Clyde.
1992: Salute Your Shorts, "The Ghost Story"
This notoriously-scary episode of a regularly lighthearted Nickelodeon favorite gave many children of the '90s nightmares for years. TeenNick ran the episode over the weekend as part of their "90s Are All That" block of programming, and I have to admit that the scare factor kind of holds up, or, at the very least, I now realize as an adult that the plight of Zeke The Plumber was surely frightening for the network's pint-sized viewers.
1992: Home Improvement, "The Haunting Of Taylor House"
For a show that did a Halloween episode every year, Home Improvement's 1992 Halloween episode was particularly fun for me to watch as a kid because Brad got to host a party at the Taylor home. Meanwhile, Tim "The Toolman" Taylor spends the episode planning to scare the crap out of all the party-goers with his basement creation, the "Catacombs of Terror."
1993: My So-Called Life, "Halloween"
Angela Chase worries that Jordan Catalano might be expelled from school. But things get crazy when she discovers her textbook belonged to a former student who died a violent death at her high school's gym in the 1960s. Costume-wise, we see Rayanne as a sexy vampire, Ricky as the ever-so-nerdy Brian Krakow, and Angela as a 1960s student (see what they did there?)
1994: The Adventures of Pete and Pete, "Halloweenie"
Perhaps my favorite Halloween episode from childhood, Little Pete is stuck between trick-or-treating and joining the "Pumpkin Eaters," a group of bullies who vandalize the town of Wellsville.
1995: Roseanne, "The Final Chapter"
Roseanne was yet another series in the '90s that aired a Halloween episode almost every year. Could there have been a better costume for Roseanne Barr and John Goodman than Zombie ventriloquist and dummy?
Moesha, "Kim's Revenge"
After Kim overhears Moesha and Niecy making fun of her weight, she decides to nix her Diana Ross costume, leaving her friends dressed as the Divas of Soul at the halloween party. Also, you always wanted to see Brandy get down with some scary-ass zombies in a graveyard.
1995: Tiny Toons, "Night Ghoulery"
The made-for-TV special features all of our favorite Tiny Toons in short vignettes and parodies of Casper The Ghost, The Tell-Tale Heart, Twilight Zone, and more. Also note that it opens with an almost exact parody of The Nightmare Before Christmas. Timely!
(Part 2)
1996: Seventh Heaven, "Halloween"
Halloween as only the Camdens know how — wholesome. Lucy attempts to learn the truth about "The Mutant" Mike, Mary wants the house to herself, and the rest of the family gets excited for the church's annual Halloween Carnival.
1997: Family Matters, "Stevil"
Steve Urkel takes up ventriloquism, and in the middle of a spooooky evening, lightning strikes his look-a-like doll and brings him to life. Ridiculous! And yet the show's writers featured "Stevil" in future episodes (he even kills the whole Winslow family).
1999: Martha Stewart's Annual Halloween Special
Supposedly, Martha has banned this episode from ever being rebroadcast, since the children's reactions to her spooky creations were so lackluster . Can you blame her?
1999: Freaks & Geeks, "Tricks and Treats"
Episode three of the short-lived series follows Sam Weir and his friends as they go trick-or-treating and are judged for being a little too old. Plus, Lindsay dabbles in vandalism when Daniel, Nick, and Kim invite her along for a night of raising hell.
1999: Buffy The Vampire Slayer, "Fear, Itself"
Buffy, dressed as Little Red Riding Hood, isn't that thrilled to be the fifth wheel alongside Willow and Oz, Xander and Anya. But as soon as the gang arrives at the party, they realize there are demonic asses to kick, and any hurt teenage feelings fall to the wayside.
(Full episode.)
2005: How I Met Your Mother, "Slutty Pumpkin"
HIMYM's "Slutty Pumpkin" episode is one that the lovelorn Ted always seems to come back to. Will the girl behind the costume be Ted's wife? Probably not, because her identity will be revealed tonight — and Katie Holmes will be playing her.
2005: Pooh's Heffalump Halloween
It's Lumpy's first Halloween with the Hundred Acre Wood crowd, and Roo, Pooh, and Lumpy set out to capture a Gobloon in hopes of receiving more candy. Unfortunately, Lumpy gets caught in the trap he set for the Gobloon, and the rest of the friends must rescue him. Not bad, for a modern-day Pooh revamp!
2010: The Office, "Costume Contest"
Michael Scott always goes nuts in the Halloween episode, and in his final year at Dunder Mifflin (Sabre) he went as MacGruber, the SNL sketch-turned film starring Will Forte that was ultimately a flop. If you're digging the cast's scary vibes, check out the show's spooky set of webisodes called "The Third Floor."
2010: Community, "Epidemiology"
Community has become well-known for its witty take on many TV tropes, and last year's Halloween episode was no different. Similar to the "Paintball episode," Greendale was completely transformed for a simple Halloween party, but turned into an apocalyptic horror movie when everyone in the entire school became zombies.
2011: Sandra Lee's Halloween Special
Lee's special aired only two weeks ago, and it is already a classic.
(Click here to watch clips of the show's best moments Matt Cherette has ever-so-kindly cut together for your viewing pleasure.)
Are there any Halloween specials near and dear to your heart that were left off the list? Add 'em in the comments!
To view in non-gallery format, click here.