San Francisco filed a lawsuit Tuesday against President Trump's executive orders targeting funding for sanctuary cities.

CNN reports that San Francisco's suit alleges that the recent executive order signed by the president "is unconstitutional and exceeds the President's power." The suit in San Francisco targets Trump's threat to withhold federal funding from sanctuary cities and claims that San Francisco is already in compliance with federal law pertaining to undocumented immigrants.
From CNN:
"San Francisco is safer when all people, including undocumented immigrants, feel safe reporting crimes," the lawsuit claims. "San Francisco is healthier when all residents, including undocumented immigrants, access public health programs. And San Francisco is economically and socially stronger when all children, including undocumented immigrants, attend school."
Speaking at a news conference, City Attorney Dennis Herrera said, "This country was founded on the principle that the federal government cannot force state and local governments to do its job for it, like carrying out immigration policy. I am defending that bedrock American principle today."
Mayors of various sanctuary cities across the country have vowed to resist Trump's order, but the lawsuit filed in San Francisco is the first of its kind in the country. In contrast, Miami-Dade County Mayor Carlos Giminez has shown his support for Trump's executive order, instructing all county jails to comply.
G/O Media may get a commission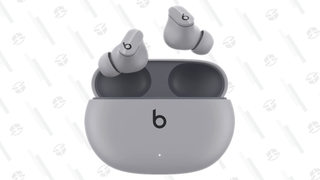 As the effects of Trump's executive order continue to spread, more lawsuits will surely follow.
This post has been updated throughout to correct an error that referred to the recently-fired acting attorney general as Susan Yates. Her name is Sally Yates. The headline and the body of the post have been updated to clarify that San Francisco is not the first city in the nation to file a lawsuit against the Muslim travel ban, but against the executive order targeting federal funding for sanctuary cities. Jezebel regrets the error.