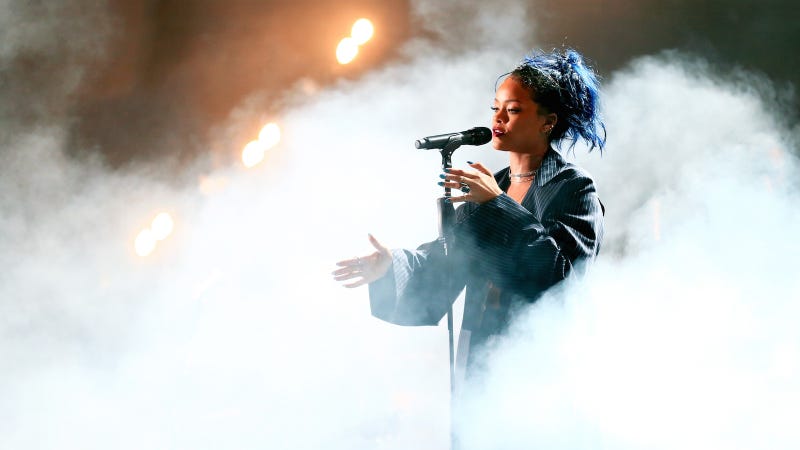 Happy birthday, Rihanna.
Twenty-nine is a strange age for many women. You haven't yet crossed that mysterious threshold into your thirties, but your twenties seem definitively over. It's tempting to offer every nugget of wisdom gleaned from more than three decades of living to someone standing on the brink of that change, but the fact is, Rihanna knows more than all of us.
So here are a few lessons from Rihanna on how to live on her birthday:
1.
2. Royalty is lucky to meet you.
3. Vote.
4. Be the only person who makes it worth reporting hair changes.
5. When people don't understand you that's their fault.
6. No regrets, except one.
7. Get the bad dudes outta your life.
8. Everyone should try wearing shoes as pants at least once.
9. Never say never during never have I ever.
10. Bring a flask.