Jeff Sessions, the evil Polly Pocket doll who is also the attorney general of the United States, reportedly had two conversations with the Russian ambassador during the presidential campaign, according to a report from the Washington Post, both of which were not disclosed during his confirmation hearings.

Back in January during his confirmation hearings, Senator Al Franken brought up the potentially-compromising information that Russia claimed they had on President Trump. When asked point blank by Franken if he was aware of any communications between Trump "surrogates" and Russia, Sessions said, "I'm not aware of any of those activities. I have been called a surrogate at a time or two in that campaign and I did not have communications with the Russians."
Sen. Patrick J. Leahy also asked about Russia during Sessions's confirmation hearings, the Post reports.
"Several of the President-elect's nominees or senior advisers have Russian ties. Have you been in contact with anyone connected to any part of the Russian government about the 2016 election, either before or after election day?" Leahy wrote.

Sessions responded with one word: "No."
Now it seem that Sessions did indeed have communications with the Russians, despite what he said under oath. The Post reports that Sessions and Russian Ambassador Sergey Kislyak had a quiet chat in his office in September, "at the height of what U.S. intelligence officials say was a Russian cyber campaign to upend the U.S. presidential race."

G/O Media may get a commission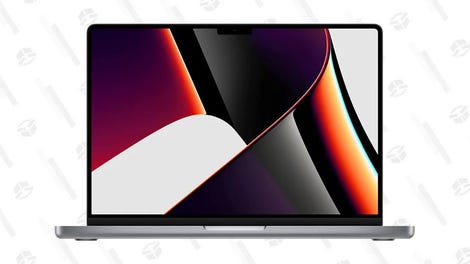 Save $300
2021 14" 1TB MacBook Pro
Worrisome to say the least, as this is the same sort of funny business that led to Micheal Flynn's resignation and many in Washington have been asking for Sessions to recuse himself from any further investigations into Russian involvement in the election. Sessions has repeatedly refused to do so up until a few days ago, when he told reporters "I would recuse myself on anything that I should recuse myself on."

Naturally, Sessions's people are denying any wrongdoing and arguing that his answers to the various questions posed to him while under oath were totally fine. Sarah Isgur Flores, Sessions's spokeswoman told the Post, "There was absolutely nothing misleading about his answer."

Reuters reports that according to the Justice Department, Sessions took this meeting not as a member of Trump's National Security Advisory Committee and supporter of Trump's campaign — a role that he had accepted in March of last year — but as a regular ol' senator from Alabama.
You see, he simply answered the questions as he interpreted it. "He was asked during the hearing about communications between Russia and the Trump campaign — not about meetings he took as a senator and a member of the Armed Services Committee," Flores said.
The devil, as they say, is in the details.
This post has been edited to add video of Sessions's confirmation hearing.