As of Monday evening, national security advisor Michael Flynn has resigned from his position amidst an avalanche of controversy.
Tonight, Flynn publicized the following resignation statement. Via CNN:
"I inadvertently brief the Vice President-elect and others with incomplete information regarding my phone calls with the Russian ambassador. I have sincerely apologized to the President and the Vice President, and they have accepted my apology.

...

I am tendering my resignation, honored to have served our nation and the American people in such a distinguished way...I know with the strong leadership of President Donald J. Trump and Vice President Mike Pence and the superb team they are assembling, this team will go down in history as one of the greatest presidencies in U.S. history."
There has lately been much recent speculation that Flynn deceived the Trump administration, specifically vice president Mike Pence, regarding his communications with Russian ambassador Sergey Kislyak. Flynn may in fact have spoken to Kislyak about lifting Russia's sanctions—imposed by the Obama administration—before Trump was inaugurated.
According to the Washington Post, former acting attorney general Sally Q. Yates attempted to warn the Trump White House about Flynn's ethically dubious behavior before she was fired on January 30. She and her colleagues became suspicious after the Obama administration issued sanctions to punish Russia for meddling in the presidential election on Trump's behalf. Expecting swift retaliation, they were confused when Russian president Vladimir Putin chose not to respond. And of course, they wondered why he was content not to do so.
G/O Media may get a commission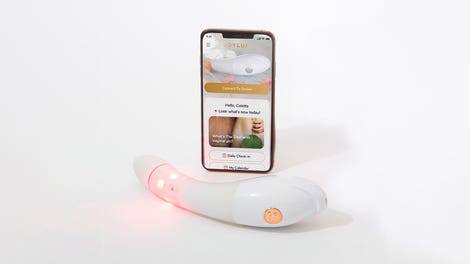 $50 Off
Joylux vFit Gold Device
When intelligence analysts scoured Kislyak's communications, they located his phone call with Flynn. Yates determined that Flynn's remarks were "potentially illegal" and, in any case, "highly significant." It seemed that the national security adviser might have violated the obscure Logan Act, which forbids any United States citizen from intruding in foreign diplomacy disputes. Moreover, Flynn's actions could render him vulnerable to blackmail by the Russian government.
Yates sought to raise this issue with the new administration prior to the inauguration, arguing that they had a right to know they had been misled. But until now, the White House has offered inconsistent remarks on the matter. On January 13, press secretary Sean Spicer denied that Flynn and Kislyak had discussed the sanctions at all — rather, they had "centered on logistics" required for a call between Trump and Putin.
"That was it, plain and simple," he declared to reporters.
Pence also denied the possibility that Flynn had interfered in the sanctions dispute on January 15, when he appeared on CBS's Face the Nation. However, Pence was relying on his prior conversations with Flynn. While other officials were already aware that the national security adviser may have issued falsehoods regarding his call with the Russian ambassador, Pence was not yet in the know.
In fact, FBI director James B. Comey initially dismissed Yates's desire to debrief the incoming administration because he feared it could gum up the Bureau's current investigative proceedings.
In late January, Spicer once more stated to reporters that Flynn's conversation with Kislyak had been perfectly innocuous. Via the Post:
"A turning point came after Jan. 23, when Spicer, in his first official briefing, again was asked about Flynn's communications with Kislyak. Spicer said he had talked to Flynn about the issue 'again last night.' There was just 'one call,' Spicer said. And it covered four subjects: a plane crash that claimed the lives of a Russian military choir; Christmas greetings; Russian-led talks over the Syrian civil war; and the logistics of setting up a call between Putin and Trump. Spicer said that was the extent of the conversation."

Yates asked Comey once more whether it would be permissible to approach the administration with the information gathered by the Justice department, and this time he did not object. However, Yates was then fired on January 30 when she refused to implement Trump's xenophobic Muslim travel ban.
Kellyanne Conway, counselor to the president, asserted this afternoon that Trump had "full confidence" in Flynn. But soon after she made these remarks, Spicer contradicted them in a press conference.
"The president is evaluating the situation," read Spicer's statement. "He's speaking to Vice President Pence relative to the conversation the vice president had with Gen. Flynn and also speaking to various other people about what he considers the single most important subject there is: our national security."
Trump, meanwhile, has never, over the course of the controversy, articulated his confidence in Flynn. And now, after less than a month, CNN reports that he steps down as "one of the shortest-serving senior presidential advisers in modern history."
Sources indicate that General Keith Kellogg—formerly the National Security Council chief of staff—will serve as interim national security adviser. But at present, the administration is left reeling. Flynn has advised Trump since the fledgling days of the presidential race, and their relationship has been a close one. However, Flynn's behavior put other members of Trump's White House, including Pence, in the unenviable position of publicly supporting someone who had willfully misled them.
The whole kerfuffle lays bare the fundamental disorganization and incoherence at the highest levels of this executive branch. Since Inauguration Day, we've had no reason to trust Trump or his closest aides. Now we know that they don't trust each other, either.