The only real difference between the premiere of Real Housewives of Beverly Hills that aired last night and the review copy sent out to the press last month—before the suicide of Taylor Armstrong's estranged husband Russell—was that, in its re-edit, Bravo swapped out a scene in which Taylor is shown buying lingerie to spice up her marriage for a four-minute conversation, filmed on August 29, in which the cast, sans Taylor, addresses their feelings about Russell's sudden death. (Botox made it so that those feelings could only really be expressed verbally.) It serves as a sort of prologue to the rest of the episode which does address the Armstrongs' marriage troubles when Taylor admits at a dinner party that she and her husband are trying couples therapy. (A confession that is weirdly met with resistance from Lisa's husband Ken.) Other than that, it's back to normal Housewives fare with shopping trips, lavish real estate, and drama that involves little dogs in clothing.
There really isn't much more that Bravo could've done with the tragedy, although some media critics are getting on their high horses, which, let's face it, when it comes to reality television, are nothing more than Shetlands. Making reality TV the scapegoat is incredibly easy, and frankly, lazy. In fact, blaming the genre or even the network for the kind of problems that Russell had—which included a felony record and a history of violence toward women that began years before he ever made an appearance on Housewives—is more irresponsible than Bravo could ever be, because it contributes to this culture of "no accountability."
Showing off and pretending that one is wealthier than he is to make his trophy wife feel special and to not just keep up with, but outdo Joneses, and then filing for bankruptcy to avoid paying the bills is a phenomenon that extends way beyond Housewives. It's not a problem caused by reality TV, but rather, one that's been exposed by it. Living above one's means was part of the American dream for years and is what helped contribute to the housing bubble bursting. Suddenly it's the spotlight that burned these people and not their own torrid desire to be in it? Anyone who goes on reality TV cannot play the "I didn't know what I was signing up for" card. Every show has extensive contracts that quite literally spell out everything a subject is signing up for, including their own possible demise.
G/O Media may get a commission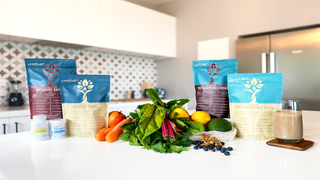 But for now, Bravo is doing what it can, as far as damage control goes. Executive producer Douglas Ross says of this season, "Russell does not appear in the first several episodes. At this point, I can't say if Russell will appear at all."
This morning, some of the cast members appeared in a somber segment on Today in which they addressed some of the criticism the show has encountered in recent weeks.
'Real Housewives': Suicide should have scrapped Season 2 [LA Times]
Revamping Reality [NY Times]