Russell Armstrong, estranged husband of Real Housewives of Beverly Hills star Taylor Armstrong, was found dead of an apparent suicide on Monday night. It's the sad culmination of eight months of ugly revelations.
December 2010
Cracks in the facade the couple put forth on television first appeared when it was learned, via public records, that they had a history of financial trouble — which included bankruptcy — despite throwing a lavish $60,000 birthday party for their four-year-old daughter, on camera.
January 2011
Russell's criminal past was revealed when it was discovered that he had a previous felony conviction for tax evasion. Additionally, a few lawsuits surfaced, one accusing him of "fraud, negligent misrepresentation, statutory securities violations and breach of fiduciary duties," while a second one cited the RICO act, accusing him of "securities fraud, misrepresentation, constructive fraud/breach of fiduciary duty, imposition of constructive trust, unfair business practices, fraudulent conveyance and civil conspiracy."
G/O Media may get a commission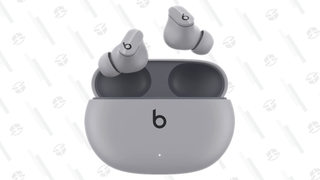 February 2011
As Russell's shady past continued emerged, people began digging into his wife Taylor's background. Evidence surfaced that the couple were actually professional scammers.
July 15, 2011
After several months of couples therapy — and filming a second season of Real Housewives of Beverly Hills — Russell confirmed that he and Taylor were separated, telling OK! that he blamed the pressure of being on television for their breakup. That same day, Tyler confirmed to People that she had filed for divorce, saying, "Although we have tried our best to work out our differences, I have come to the conclusion that it is in the best interest of our family that we separate."
July 28, 2011
Taylor gives and exclusive interview to People revealing that she was verbally and physically abused during her five-year marriage to Russell, saying that they "often had explosive arguments in which Russell would curse and call her names. At times, the arguments escalated into physical violence, which included grabbing her, throwing objects, shoving her and pulling her hair." Russell responded to the allegations by saying, "Did I push her? Yes, maybe things happened in the heat of the moment, but it was during a time in our lives that was not characteristic of who we were. This show has literally pushed us to the limit."
July 29, 2011
A $1.5 million lawsuit was filed against Russell and Taylor for an alleged internet scam, in which the Armstrongs are said to have pocketed over $1 million from people by misleading investing into thinking they were investing in the MyMedicalRecords.com. MMR also accused the couple of misusing the funds to "live a lavish lifestyle," using the money to pay for interior decorating and investing in a restaurant with actress Eva Longoria.
August 3, 2011
Days after Taylor publicly accused Russell of being verbally and physically abusive, his violent past was revealed: Two of his previous exes (one ex-wife and one ex-girlfriend) had to get restraining orders against him, and that in one of the cases, Russell pled guilty to battery.
Russell was briefly married to a woman named Barbara Armstrong and the couple split shortly after the birth of their son Aiden. In court documents, Barbara alleges that when she was six months pregnant, "Russell threw me to the ground and slapped me across the face....the police were called to Russell's and my residence during our marriage because Russell hit me, blackened my eyes, kicked me in the back, threw crystal drinking glasses at me, and spit on me."
After his then-girlfriend witnessed Russell being physically abusive toward his son during one of his visitation weekends, Barbara got a restraining order and requested that an off-duty police officer monitor Russell's visits with his son.
Another restraining order was issued against Russell after his ex-girlfriend Claudia Haro alleged that he'd physically abused her, saying he "hit me in the face so hard that my neck snapped back....I got out of Russell's car and dialed 911. However, I was put on hold. I was standing next to Russell's car with my cell phone in my hand when he walked around the car, pulled my cell phone out of my hand and he broke it by pulling the top part of my flip phone off. Russell then grabbed both of my wrists so hard that it hurt."
August 9, 2011
New details emerged over just how violent the marriage between Russell and Taylor had become before she finally filed for divorce. Taylor said that during a Super Bowl party, Russell dislocated her jaw and tried to cover it up. And a "source close to the show" told The National Enquirer that at the final Housewives taping for the new season, Taylor shocked her castmates when she showed up with a black eye at Lisa Vanderpump's SUR restaurant in west Hollywood.
"Taylor had on a lot of make-up, but she revealed to the other women that Russell had hit her in the right eye with a closed fist several days earlier," claimed the source adding that Taylor was rushed to Cedars-Sinai Medical Center, where she had a steel plate inserted during an operation to save her eye.
August 15, 2011
Russell is found dead. He reportedly hanged himself in his bedroom and his roommate discovered his body. Authorities say that no suicide note has been found.