Rachel Dolezal has returned, though no one wanted her to! On Tuesday, she spoke to The Today Show on Tuesday about her forthcoming book, still untitled, but definitely about (what else) racial identity.
In the sit-down with NBC host Savannah Guthrie, Dolezal—famous for being a white person who pretended to be black and served as NAACP chapter president in Spokane, Washington—said her baby son, Langston Attickus, was "perfect and precious in every way," but that it's been tough getting her life back together in the last year.
"People take pictures, it's hard to go to the grocery store… that part is hard… but you just put on your sunglasses and try to go about your life and not sweat it too much."
When Guthrie asked Dolezal in a roundabout way whether she wanted to recant the whole "I'm black" thing, here's the former Howard University student's response:
"I don't know what you're referring to with that but definitely I don't have any regrets about how I identify. I'm still me and nothing about that has changed."
G/O Media may get a commission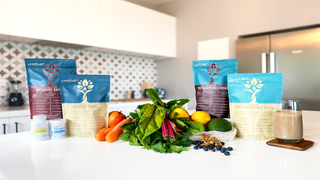 Then Guthrie took it a step further: the gist of her questioning was basically, "Ain't you tired Ms. Hilly?" Dolezal said—no!
"You know… not necessarily. I mean, I do wish that I'd given myself permission to really own the me of me earlier in life. It took me almost 30 years to get there but I certainly feel like it's a complex issue. How do you just sum up a whole life of this coming into who you are in a sound bite? Those conversations, I feel like moving forward I don't have any regrets about that."
Dolezal plans to cover this and more in her upcoming book, which will be about people's "lives being caught between race or culture or ethnicity and this larger issue of if you don't fit into one box." She says the revelation that she was white became such a thing because "it challenged people to think about identity… is there one human race? Why do we want to go back to that world where we have separate races?"
Dolezal says she's also eager to get back to teaching and her social justice work. All we can say is that her twist-out looks still looks good.
---