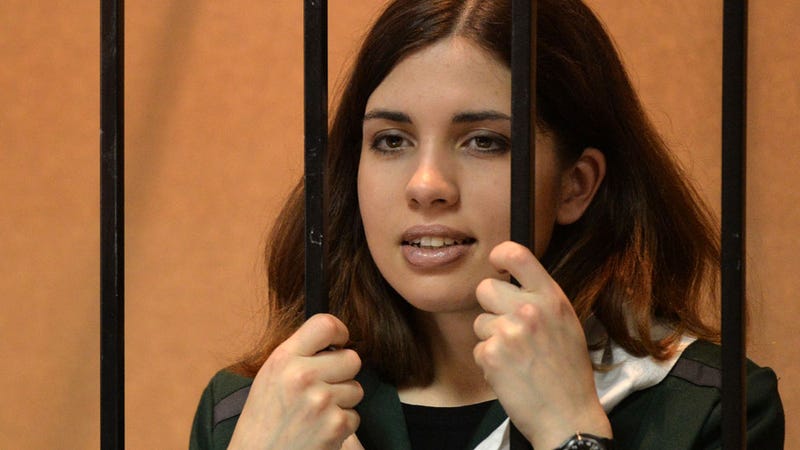 Nadezhda Tolokonnikova—a member of the feminist punk band Pussy Riot who's been jailed since March 2012—is starting her own NGO to fight for prison reform in the Mordovia region where she's currently being held.
According to Tolokonnikova's husband, Peter Verzilov, the NGO will be called "Mordovlag" (an abbreviation of "Mordovia Camp" in Russian), and will hire experienced lawyers to "inspect the region's prisons, visit prisoners and assist in legal appeals and other procedural issues." The project will cost about $120,000 annually, which is expected to be raised via crowd-funding and private donations.
Last month, Tolokonnikova made headlines when she wrote an open letter announcing a hunger strike in protest of the terrible conditions in the prison (where she'd previously been hospitalized for being overworked). The publicity seems to have worked—last week the prison said it would reduce the amount of hours that prisoners work.
Jailed Pussy Riot Member Launches Fight for Prisoners' Right [Rolling Stone]