On Thursday, the judge overseeing Harvey Weinstein's criminal case dropped one of the six criminal counts levied against the former movie producer.
That charge, of committing a criminal sex act in the first degree, resulted from the allegations of the former actor Lucia Evans, who alleged that Weinstein had forced her to perform oral sex on him in 2004 when she was a college student. According to the New York Times, "In court, Mr. Weinstein's lawyer, Benjamin Brafman, argued that the charges related to Ms. Evans's allegations should be dismissed because the grand jury had not been given important evidence regarding Ms. Evans's allegation before deciding to indict him."

The other five charges remain. "We are moving full-steam ahead on the other counts," one prosecutor said during Thursday's pre-trial hearing, according to NBC News.

Evans described Weinstein's alleged assault in The New Yorker last October:
"At that point, after that, is when he assaulted me," Evans said. "He forced me to perform oral sex on him." As she objected, Weinstein took his penis out of his pants and pulled her head down onto it. "I said, over and over, 'I don't want to do this, stop, don't,' " she recalled. "I tried to get away, but maybe I didn't try hard enough. I didn't want to kick him or fight him." In the end, she said, "he's a big guy. He overpowered me." She added, "I just sort of gave up. That's the most horrible part of it, and that's why he's been able to do this for so long to so many women: people give up, and then they feel like it's their fault."

Weinstein appeared to find the encounter unremarkable. "It was like it was just another day for him," Evans said. "It was no emotion." Afterward, he acted as if nothing had happened. She wondered how Weinstein's staff could not know what was going on.

...

Evans said that, after the incident, "I just put it in a part of my brain and closed the door." She continued to blame herself for not fighting harder. "It was always my fault for not stopping him," she said. "I had an eating problem for years. I was disgusted with myself. It's funny, all these unrelated things I did to hurt myself because of this one thing." Evans told friends some of what had happened, but felt largely unable to talk about it. "I ruined several really good relationships because of this. My schoolwork definitely suffered, and my roommates told me to go to a therapist because they thought I was going to kill myself."
G/O Media may get a commission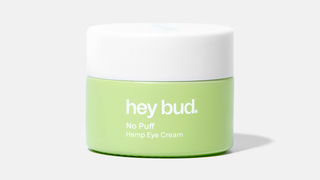 15% off
Hey Bud - No Puff Hemp Eye Cream
She added: I have nightmares about him to this day."
As the Times noted, this move by Weinstein's attorney indicates that Weinstein's defense hopes to "discredit the entire prosecution at a trial and to cast doubt on two other accusers." According to NBC News, "Two sources close to the case have told NBC News that there have been concerns about the work of an NYPD detective, in possibly mishandling interviews of the former aspiring actress Evans."
Weinstein was arrested in May on two charges of rape and sexual assault. He pleaded not guilty, and was released on a $1 million bond. In July, four new charges, one of which stemmed from Evan's allegations, were filed against him, to which he also pleaded not guilty.
Meanwhile, the many, many other lawsuits and investigations relating to Weinstein's decades-long  pattern of sexual assault and abuse are ongoing. A British woman's lawsuit alleging that Weinstein lured her into a hotel room in Cannes before sexually assaulting her, filed last November, is also moving through the courts. In June, three women field a class action lawsuit against Weinstein, alleging they experienced "unwanted sexual contact" from the former movie producer; that followed the heels of a similar class action lawsuit filed last December. The actor Ashley Judd also filed a lawsuit against Weinstein in April, saying he damaged her career after rebuffing his defenses.