Ashley Judd has filed a lawsuit against Harvey Weinstein, saying he damaged her career by spreading lies about her after she refused his advances. As she told ABC:

"I lost career opportunity. I lost money. I lost status and prestige and power in my career as a direct result of having been sexually harassed and rebuffing the sexual harassment. My career opportunities, after having been defamed by Harvey Weinstein, were significantly diminished...My career was damaged because I rebuffed Mr. Weinstein's sexual advances. I know it for a fact."
The suit specifically points to an incident involving Peter Jackson's Lord of the Rings films, in which Judd was originally slated to have a major part. Weinstein, however, "torpedoed Ms. Judd's incredible professional opportunity," the complaint said, by falsely telling Jackson that Judd was a "nightmare" who should be avoided "at all costs."
Judd said that if she wins, she'll donate all monetary damages to the Time's Up Legal Defense Fund.
---
Aidy Bryant got married over the weekend, and her shoes slayed.

G/O Media may get a commission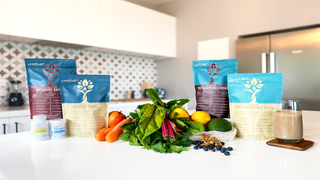 ---