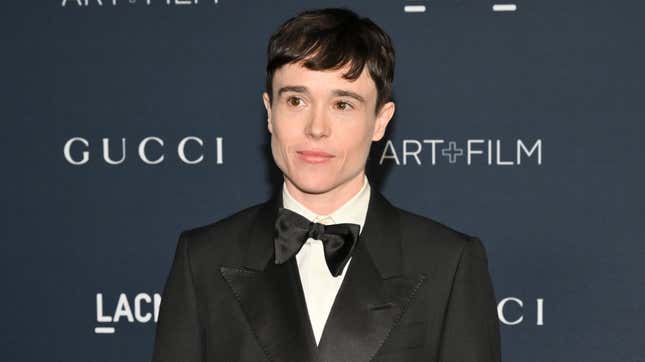 Elliot Page has been teasing the release of his new memoir Pageboy for months, but no amount of pre-launch posts or author talks (or hot, yoked author images for that matter) could've prepared us for the severity of some of the book's revelations.
The book, which Page has said is about the experience of being in his body and sharing his perspective as a trans person during a violent time for LGBTQ+ communities, is set to be released on June 6. But People got a first look at the memoir and revealed Friday that one chapter, titled "Famous Asshole at Party," details an incident that took place in Los Angeles in 2014, shortly after Page had come out as gay but long prior to his transition in 2020. He says he was at a birthday party when an unnamed Hollywood A-lister "verbally assaulted" him, saying, "I'm going to fuck you to make you realize you aren't gay."
Page recalls that the celebrity, whom he describes as an "acquaintance," continued to badger him, adding, "You aren't gay. That doesn't exist. You are just afraid of men." When Page ran into the man at the gym a few days later, he says the actor told him, "I don't have a problem with gay people, I swear."

"I think you might," Page says he responded. He told People that he purposely left the actor's name out of the book because he'll "hear about this and know it's him." Besides, Page felt he needed to share this story to demonstrate the "shit we deal with and what gets sent to us constantly, particularly in environments that are predominantly cis and heterosexual…Or you have the more, like, subtle jokes. [In Hollywood] these are very powerful people. They're the ones choosing what stories are being told and creating content for people to see all around the world."

"A lot of queer and trans people deal with [instances like this] incessantly," Page said, adding that versions of this incident had happened to him "many times." "These moments that we often, like, don't talk about or we're supposed to just brush off, when actually it's very awful."

Pageboy also details a secret romance between Page and Kata Mara, who was dating Handmaid's Tale actor Max Minghella at the time:

"This was right after I'd come out as gay and it was a time of exploration and also heartbreak. I think my relationship, or whatever you want to call it with Kate, very much encapsulates a certain dynamic that I consistently found myself in, which was falling for people that—I think a lot of us do this—who aren't fully available. And the sort of safety in that and the highs and the lows and the serotonin bump, and then it goes away."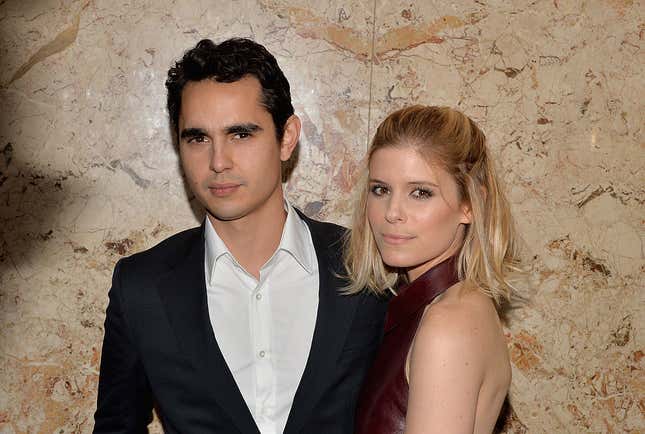 Page says the romance took place while he was filming X-Men: Days of Future Past in 2014, and that Minghella supported it. At one point, Page says Mara told him, "I never thought I could be in love with two people and now I know I can."

Page says he and Mara are still close—"I think the love and care that we have for each other is its very own special thing," he says, "separate from the intimacy that I write about"—and that she's read the book and will be appearing with him at a book event in Los Angeles this month.

But mostly, Page is just excited to have the space and platform to tell his story.

"Today I definitely feel a way that I never thought I would get to feel," he told People. "I think that mostly manifests in how present I feel. The sort of ease and the ability to exist. There's been periods in my life where I really felt like I wasn't. We talk about trans joy and euphoria and all of those things and so much of it is in the stillness. I just feel so lucky."