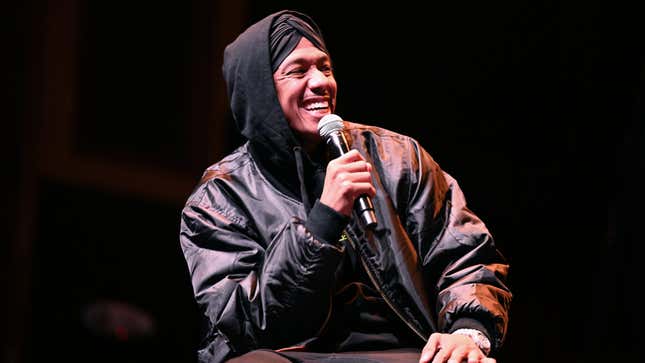 The heart wants what it wants, as the saying goes, and Nick Cannon's heart simply wants MORE KIDS. The breeding kink runs strong with this one.
Britney Spears Escapes Family Drama By Going to First Bar
That's right, folks: The Masked Singer host is back for another round of filling our bags with soggy-ass dirt (with an extra side of fertilizer, please!). In an interview with The Shade Room over the weekend, Cannon, father of 12, said he regrets not also having a baby with his ex Christina Milian.
The pair dated for about two years after co-starring in the 2003 film Love Don't Cost a Thing, and Cannon says they had discussed having a family together.

"If I say this, I know it's gonna go viral," he said. "But when Christina Milian and I were doing Love Don't Cost a Thing, I remember when I found out she was pregnant [years later]…I was like, 'Dang, man.'"
"But I was so happy for her. I remember we [were] kids in love early on, and so we talked about that," Cannon continued. "But to each his own. Life plans it out. The universe gives it how it's supposed to be given."

That's all fine and dandy, but what Nick fails to clarify is that when he says "the universe gives it how it's supposed to be given," what he really means is "I was a serial cheater at the time." Milian revealed to E! News in 2019 that she discovered Cannon was cheating on her when she found messages on his phone that took her "a month" to read through: "It was unreal that it was happening. He was living at my house…It was just like, 'Wait, under my roof this is happening?' It just kind of blew me away."
Regardless, something tells me Nick is going to be OK. The man built an entire soccer team with his semen!