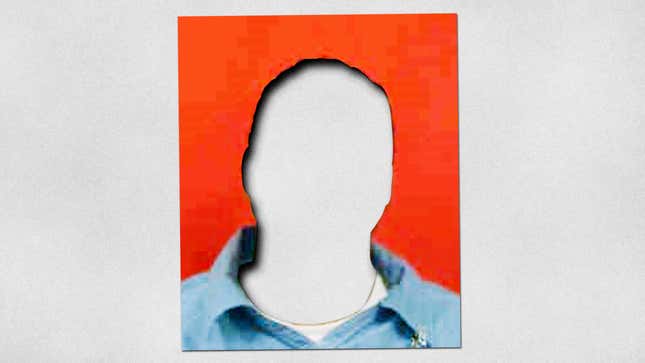 In August of 2014, Lance Mason assaulted his wife, Aisha Fraser, so violently that he broke her orbital bone. As their two daughters sat in the back seat of their car, Mason repeatedly punched Fraser with a closed fist and slammed her head against the dashboard. When Fraser fled the car, Mason continued to assault and bite her before leaving her on the side of the road.

Taylor Lautner Doesn't Even Remember Saying 'Bella! Where the Hell Have You Been Loca?'
At Mason's sentencing hearing in 2015, after accepting a plea deal that reduced the charges against him to domestic violence and felonious assault, the Cleveland Plain Dealer reported that several members of the community spoke on his behalf, describing him as "a good person who made a mistake that he deeply regrets and won't repeat."
As has been widely reported this week, Marcia Fudge, currently the Democratic representative of Ohio's 11th district, was one of the letter writers. "Lance Mason is a good man who made a very bad mistake," Fudge wrote. "I can only hope you can see in Lance what I and others see."
It seemed no one could believe Mason, then a well-respected judge, could have made the mistake of striking his wife 20 times and breaking a bone in her skull. In a statement released after sentencing, former Cuyahoga County Prosecutor Timothy J. McGinty, who had previously served on the bench with Mason, said of his former colleague: "He was a good judge and a friend, but he owes society this time."
But this is not actually a story about Lance Mason. The people close to the men who assault women—and the routine nature of such violence ensures that this is a perpetually renewing number—often share this framing. The need for distinction between the person they knew, and the person who could do what they did.
Mason claimed to be equally surprised by his own actions. (This, despite a victim impact statement from Fraser, read by the judge at the 2015 sentencing hearing, stating she had repeatedly asked him to seek counseling: "She had been asking you to go to counseling for two years," the judge said.) Still, in a letter written in 2016 to petition for early release, Mason told Fraser and their daughters that the violent assault had, in fact, revealed something previously unknown to him:
My responsibility was to love and protect you. Instead of loving, protecting, and providing for you and our daughters, I have provided a terrible example, and exposed you to rage a violence. Instead, I have caused great pain, insecurity and fear. That certainly was not my intention as I prayed for you and our family in the morning [...] I know I often blamed you for your behavior, and didn't realize until I attacked you, I was broken.
Nearly five years after the assault, Mason was arrested in connection to Fraser's murder, after allegedly stabbing her as she dropped their daughters off at his sister's Shaker Heights home. Mason's sister had been helping facilitate their joint custody arrangement, the New York Times reported, because Fraser had a restraining order out against him.
Despite the numbing familiarity of this kind of violence in the United States, Mason's alleged crime continued to shock. In a statement released this week, Congresswoman Fudge contextualized her earlier defense of Mason:
My support of Lance in 2015 was based on the person I knew for almost 30 years—an accomplished lawyer, prosecutor, state legislator and judge. That's the Lance Mason I supported. The person who committed these crimes is not the Lance Mason familiar to me. They were horrific crimes, and I condemn them.
Brock Turner's father, in a letter requesting leniency after his son was convicted of sexually assaulting an unconscious woman, wrote that he wanted to tell the judge about "the person that I know he is." That person would never "raise his voice to anyone" and has a "very gentle and quiet nature," he wrote. Dozens of women who knew Supreme Court Justice Brett Kavanaugh in high school were asked to make the same case, that the federal judge who coached girls basketball was just not the type to sexually assault someone when he was a teenager.
"We are women who have known Brett Kavanaugh for more than 35 years and knew him while he attended high school between 1979 and 1983," they wrote. "For the entire time we have known Brett Kavanaugh, he has behaved honorably and treated women with respect." There is the nice man, the quiet man, the family man. It's a grotesque kind of ad-libs, trying to make sense of a man who has hurt someone.

"There is nothing more ordinary than abuse." The numbers are easy to recite now; a sense memory: One in four women has been the victim of severe physical violence by an intimate partner in their lifetime. Nearly one in three has experienced rape, physical violence, or stalking by an intimate partner in their lifetime. There is endless data: how many women are killed by their partners every year; what the presence of a gun means if a partner is violent. You can read these numbers on a website with a built-in "escape" button to quickly redirect the page in the event that your abuser walks into the room.
It isn't that Fudge is wrong to say that the man who would allegedly fatally stab his wife is "not familiar" to her. (Or that longer prison sentences mean greater safety for victims of domestic violence.) It's not that Turner's father was wrong. It's that these were the same person. They are always the same person. We should know this by now, but somehow it still comes as a surprise.