"UES Mommas," a popular private Facebook group with nearly 28,000 members, is generally what you'd expect from an Upper East Side internet mommy group. The forum is filled with vacation advice, nanny recommendations, morning sickness questions, and discussions about the best way to shield one's child from the eclipse (though not everyone in the group lives on the Upper East Side of Manhattan). But after a long eight months with a racist, conspiracy-minded president, coupled with recent images of a horde of white supremacists marching around with torches, it's become difficult for any space, no matter the stated function, to claim neutrality.

Since its founding by Christine Irwin in 2011, UES Mommas has been in and out of parenting news stories; in 2015, the group was mentioned in a Vanity Fair article about Upper East Siders' incensed reactions to Wednesday Martin's controversial book Primates of Park Avenue. Over the years, Irwin and current moderator Mariana Lopez Taormina have issued occasional reminders to the group to remain civil towards one another.
"Drama, bullying or general insults will not be tolerated. We are operating under a 2 warning deletion rule; bottom line- please be respectful," Taormina wrote in 2014. A year later, Mariana and Christine told members to refrain from participating in what they termed "the vaccine debate," as discussions had turned into "a war on the page."
On August 15, a few days after the "Unite the Right" rally and subsequent terror attack in Charlottesville, a lawyer representing two women belonging to UES Mommas sent cease and desist letters to at least four other group members, accusing the women of libel for, among other things, calling the two women "racists." The letter originated from a series of arguments that escalated when one of the complainants dismissed "white supremacy" as a fantasy and Black Lives Matter as having no "purpose." This, she insisted, was a non-racist and acceptable statement; calling her a racist in response, however, was apparently not.
"Your continuous engagement in libelous, tortious, wrongful and illegal conduct maligning my clients on Facebook is unacceptable and illegal," one copy of the letter, obtained by Jezebel, reads. The recipients are accused of limiting the complainants' "free speech," a fairly bold argument for a cease and desist letter that demands the removal of social media posts.

The repeated reference to my clients as "racists" "a racist", "the racists" "Nazis" "white supremacists" "white supremacy" "a bully" "real racists of the upper east side" and threatening to add my clients to a twitter account that 'outs racists' are all statements which are actionable under New York State Law for Tortious Interference, libel and slander.

The posts that you have published have no basis in fact and are materially false and untrue. These posts have cast my clients in a negative light and have served to limit my clients' free speech and to suffer the consequences of your repeated bullying, threats and continued harassment. Please be aware that such behavior is criminal and in violation of Federal and New York State laws.

As you are well aware, one's reputation and a good name can easily be irreparably damaged by the materially false statements which you have made in a large forum of Twenty-Eight Thousand (28,000.00) members. Maligning my clients in such a manner constitutes grounds for legal action against you.
G/O Media may get a commission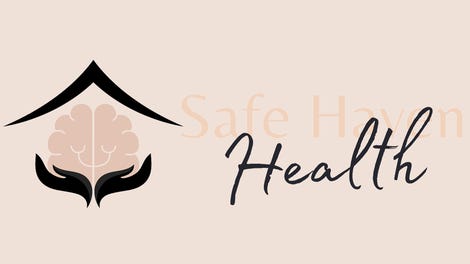 Addiction counseling
Safe Haven Health
Although defamation laws do apply to social media networks, this particular legal document demands that recipients cease and desist all speech regarding their clients, not just speech they claim was defamatory, which is an ambitious request. The thread in question appears to have been deleted a few days after the complaint was sent. 
"The idea that someone would be upset about the consequences of their own words and try to put that blame on someone else is quite shocking to me," one of the recipients of the cease and desist, who requested anonymity, told Jezebel.
According to screenshots sent to Jezebel by a group member, things had already gotten heated earlier in August under a post that derided New York City mayor Bill de Blasio for his clashes with the NYPD and for allowing New York to be a "sanctuary city." A commenter's explanation of how police departments systematically oppress minorities fell on deaf ears; one of the women who sent the cease and desist declared her admiration for "stop and frisk," a policing tactic a federal judge found violated the constitutional rights of New York City minorities. Another commenter accused one of the women who received a complaint of "hatred towards white people."
(In these screenshots of the UES Mommas threads, commenters not directly involved in the legal issue are redacted in black. One of the women who sent the cease and desist is redacted in blue. Recipients of it are in pink, green and purple.)
Neither of the women who retained counsel have responded to a request for comment as of publication time. Their attorney declined to address my questions, citing attorney client privilege, and told me that I do not have the "authority or right" to publish his clients' names. (That demand aside, we've chosen not to identify them.)
On the Sunday immediately following the events in Charlottesville, one of the women who received the cease and desist wrote a strongly-worded post in the Facebook group urging parents to have conversations with their children about race and racism. "Please consider deep reflection on how your ways (yes, YOU) of parenting contribute to either what's happening in Charlottesville or allow for it to continue," she wrote, according to screenshots obtained by a group member.
Although the post was largely met with a positive response, a few members didn't like what they were reading.

"What has happened is terrible, but I will NEVER teach my daughter about 'white privilege' or Black Lives Matter," one of the women who sent the cease and desist wrote.
According to screenshots of the now-deleted thread, that woman went on to say, twice, that "'white privilege' is nonsense, and black lives matter is a violent group that serves no purpose." In another comment, she wrote: "I am conservative and my daughter will grow up watching Fox News and Jesse Watters and Ann Coulter etc. and white privilege will not be a thing in our house." In other comments, she denied that what she said was racist.

"I'm always curious when people defend racist topics what they actually DO consider racism to be," wrote another member of the group who received the cease and desist. "What do you think racism is?"
"I feel like I'm working a logic puzzle out very slowly," she wrote in another comment. "You're not a racist but you love racist people for their racism."

According to screenshots of these conversations, the comments referenced in the cease and desist are basically accurate—the women who sent the letter were referred to as racists, and the terms "racists, nazis, and white supremacists" were used (as seen in the screenshot above). One of the women who sent the letter was called a "bully" and told "you are white supremacy," and a member of the group did suggest a Real Housewives spinoff called "Real Racists of UES."
Members of the group also mentioned that the women could be publicly outed for making racist comments, a conversation that was referenced in the cease and desist.

"Holy shit lady - I hope no one screenshots your racist rants & sends them to your employer or they get public somehow," one recipient of the cease and desist wrote.
"There is this twitter account that outs racist people- I'd haaaate for the racist women like [redacted], responding on here to be outed!"
A few days after members were threatened with legal action, the group's moderator, Mariana Lopez Taormina, instructed members to "refrain from political postings/comments in UES Mommas," a response that some members found disappointing. According to a screenshot of a private message thread provided by a group member, Taormina said she also received a cease and desist letter.

(UPDATE: Jezebel reached out to Taormina multiple times before this story was published, but she says she didn't see the messages until afterwards. She confirmed that she did receive a cease and desist letter.)
"I find it incredibly interesting that many women on this forum have no problem hiring women of color to take care of and help raise their children, but seeing a post about how to speak to those children about race is somehow inappropriate," a group member pointed out in response.

Oddly, at least four women who say they received cease and desist letters appear to have been removed from the group on August 18, while the women who sent the complaint were allegedly allowed to remain.*

"[UES Mommas] is more concerned about discussing how Zika ruined their babymoon and how dare my neighbor try to poach my nanny than making sure their children are taught about racial diversity," a group member told Jezebel in a Facebook chat.
In a moment when constitutional rights like free speech have been coopted as a shield for extremist, authoritarian ideologies, and when the President of the United States publicly blamed "both sides" after a white supremacist rammed his car into a group of anti-fascist protestors, tempers are likely to flare at the head-spinning suggestion that a person, as one group member put it, "tolerate intolerance." Perhaps an enormous Facebook group moderated by a single busy parent is not the best place to go searching for answers, but the women who were served see this as a microcosm of bigger issues facing the country.
The intolerant rhetoric in the group "was from a select few," a recipient of the cease and desist said in a phone call with Jezebel last week.

"However, their voices in the end were the ones that mattered, and that was the message that was relayed."
---
*UPDATE: Since this story was published, both members who sent the cease and desist letter were removed from the group.

"All members who acted inappropriately were deleted," Mariana Lopez Taormina said in a Facebook message to Jezebel. She says a glitch on her phone initially prevented the removal of certain members. In a message to Jezebel, Taormina said that one of the women issued a C&D was allowed to remain in the group because she "did not threaten or malign members." Taormina did not confirm the identity of that member. Initially, Taormina's profile picture was mistakenly not redacted from the above screenshot, and we regret the error.
In a post to the group that she sent to Jezebel, Taormina wrote, in part:
In a world where there is so much negativity, we simply cannot support having members who contribute negatively- especially with such important issues. We need all of our members to feel safe. They should be able to post without the fear of being "trolled" or judged by people who don't agree (hence the scroll on comments.) Members also should not be threatened/ slandered when giving opinions. This also goes for threatening lawsuits amongst members- how sad that we even had to get to this point.