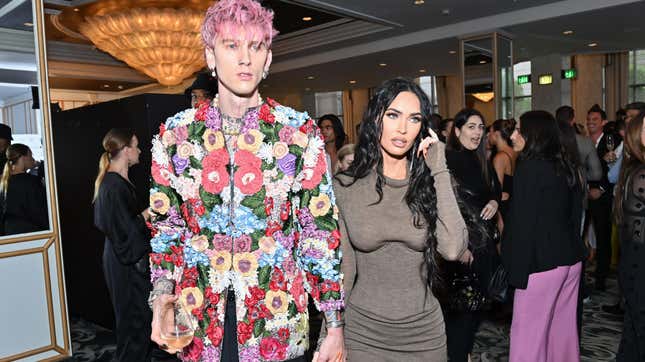 "You can taste the dishonesty/ it's all over your breath," Megan Fox captioned an Instagram video last week of a burning letter. The lyric is from Beyoncé's song "Pray you Catch Me" on Lemonade, an album that is notoriously about Jay-Z's infidelity. And in case that didn't send a clear enough message, Fox also scrubbed all photos of her fiancé, Machine Gun Kelly, from her page.
Jennifer Hudson Achieves EGOT Status, is True American Idol
This rather intense move understandably sparked cheating rumors, which Fox reacted to by deleting her whole Instagram account. She then reinstated her account on Sunday, only to post a message clearing up the rumors and blaming the media for the whole misunderstanding: "There has been no third party interference in this relationship of any kind. That includes, but is not limited to...actual humans, DMs, AI bots or succubus demons," Fox wrote.
"While I do hate to rob you of running random baseless news stories that would have been much more accurately written by ChatGPT, you need to let this story die and leave all of these innocent people alone now," she continued.
One might infer from this statement that the tabloids had been relentlessly stalking Fox and MGK and then just ran wild with some strip club receipt they'd plucked from his trash, or they got a blurry photo of him out to lunch with a cute blonde and spun some bogus tale of infidelity when it was actually just his sister. That is very much not what happened here.
G/O Media may get a commission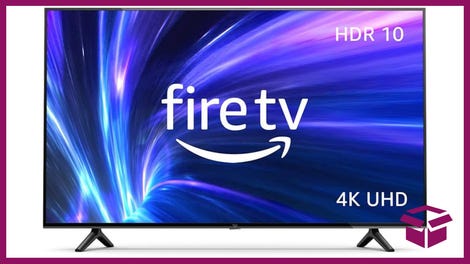 42% Off
Amazon Fire TV 50" 4K Smart TV
I'll say this: If my partner and I had a stupid fight about the thermostat or something and I then had to see "baseless" headlines about him having cheated on me all over the internet for a week, that would be incredibly awful and unfair! But if you are a celebrity with 20.8 million Instagram followers and you really want to keep your personal life private, why in the chicken fried fuck would you post on main a Beyoncé lyric about cheating alongside a burning envelope and scrub all photos of your partner?
To be clear, I couldn't care less whether or not Machine Gun Kelly cheated on Megan Fox. But I did feel a certain amount of schadenfreude from the almost Shakespearean way she went about publicly flaming him after they've subjected us to years of disturbing red carpet PDA, stories about drinking each other's blood, and bizarre interviews about their transcendent and otherworldly connection. It's a great story arc, despite being entirely unimportant, and Fox's post was obviously intended to get tongues wagging.
Now, if she somehow really didn't mean to imply infidelity with that Instagram post, she could've simply clarified that and moved on. But to put out a snarky statement rebuking the media in this situation is pretty obnoxious.