In news that will surprise no one, despite years of being chastised by the National Advertising Division, makeup companies have continued to fight the good fight and attempt to convince customers that those SKY HIGH lashes are the result of their product and are not also helped by a good set of falsies. At this point, shouldn't we just assume she's not born with it?
In 2011, CoverGirl was forced to pull ads featuring Taylor Swift for their NatureLuxe Mousse mascara because her lashes were photoshopped after the fact – something Rimmel had done with a Kate Moss ad a few years prior. In 2007, L'Oreal got rid of an ad with Penelope Cruz because she was wearing false eyelashes. CoverGirl got in on this action again in 2011 in their True Volume ads. Other companies like Dior have gotten in trouble for their Natalie Portman ads, or Rimmel again with an ad featuring Georgia May Jagger.
The most recent issues with mascara-producing makeup companies read the same as the previous ones. An ad for CoverGirl's Clump Crusher with Sofia Vergara mascara was deemed fair by the NAD in September (I guess it really did crush those clumps) but the group suggested that parent company Proctor & Gamble either stop using false eyelashes/photoshop or include obvious disclaimers that the results their consumers could get would require such help, a change the company agreed to. P&G said they appreciated that NAD allowed them to continue using false eyelashes:
...particularly that the cosmetics industry may continue to use lash inserts in mascara advertising featuring performance claims provided their use is disclosed as part of the main message of the advertising. P&G has always been a leader in this area, i.e., disclosing the use of lash inserts, and as a strong supporter of the self-regulatory process, P&G will take NAD's recommendations into account in future advertising.
G/O Media may get a commission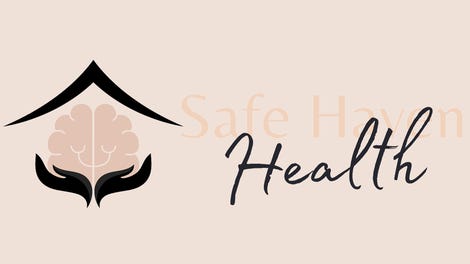 Addiction counseling
Safe Haven Health
Also in September, the NAD had the same response to L'Oreal's brands of Maybelline Volum' Express the Rocket mascara and L'Oreal Paris Telescopic Shocking Extensions mascara, but this time, L'Oreal said they would appeal the ruling and take it to the National Advertising Review Board. The Rocket mascara ads were, according to NAD, misleading. They noted that though the claims about what the mascara could do were accurate, L'Oreal should to stop using falsies in their ads unless they were willing to make it obvious they were doing so:
"To be clear," NAD's decision stated, "NAD is not suggesting that the beauty industry take 'beauty' out of cosmetic advertising. … NAD is simply restating what the law requires – that when you make a performance claim for mascara and include a photograph depicting a woman wearing the mascara, the picture should not be enhanced by artificial means – either digitally or physically."
Rebecca Caruso, the executive vice president of corporate communications for L'Oréal, told the New York Times that, "Women know that the product's results will differ for reasons such as their own personal features and makeup techniques. They do not expect to look like the model in the ad." L'Oreal is also in the middle of a class action lawsuit involving their New Voluminous Fiber Lashes and Volum'Express The Falsies mascaras.
The continued issue with these advertisements is that the NAD consistently finds them accurate for their claims – "8X Bigger. Smoother. Even." or "200% more volume" – but it doesn't find their implication that the product will do what the images make it look like they'll do. Based off of every recent decision they've made, the NAD isn't going to make makeup companies stop using false lashes in their ads, they're just going to ask that they be more transparent about it, a battle that will probably go on endlessly, as companies decide to interpret "transparency" as "a small line of text at the bottom of a print ad."
It's unfortunate that even with the disclaimers about the use of false eyelashes, there's always a sort of sadness that accompanies looking at a mascara ad and realizing your lashes will never be so Cleopatra-thick. I often think, Man, wouldn't it be nice if I bought that product and my eyes actually did end up looking like spiders? But then that concern is whisked away by the thought, Why do all mascaras have the worst names?
Mascara Ads: Thick Lashes, Fine Print [NYT]
Images via L'Oreal and CoverGirl