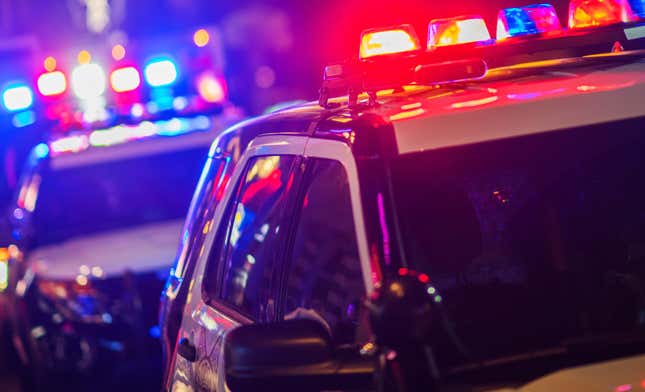 The Texas man who has been charged with shooting and killing his girlfriend last week after she traveled to Colorado to get an abortion had strangled her weeks earlier, she had told police.
The woman, Gabriella Gonzalez, reported to Dallas police in March that her boyfriend, Harold Thompson, repeatedly attacked her throughout their relationship, according to KERA News. She said he'd recently tried to strangle her and had punched her in the past, giving her bruises and a black eye. Police spoke to Thompson that month and he said Gonzalez was pregnant with his child and denied choking her, though he said may have struck her after she "placed her hands on him."
An arrest warrant affidavit from the day of the killing said that Thompson "has an active family violence strangulation warrant…where Complainant Gonzalez was the victim." That first warrant, after she reported his abuse, was dated April 14—more than three weeks before Thompson killed her.
Strangulation is a red flag and a key predictor of homicide in domestic violence situations. According to the National Domestic Violence Hotline, if someone has strangled their partner in the past, the chances the partner will kill them increase by a factor of 10.

Gonzalez "appeared to be very fearful of the suspect…and was crying" when she talked to the police in March, per the affidavit, and said she was scared "because he had made threats to harm her family and her children."
Thompson shot Gonzalez on May 10, the day after she returned home from Colorado. Abortion has been banned in Texas since the fall of Roe v. Wade, and the affidavit said Thompson didn't want her to get an abortion. Dallas police charged Thompson with murder, as well as felony assault for the March strangulation incident. According to Everytown for Gun Safety, 70 women are shot and killed every month by an intimate partner.
More women will die now that Roe is gone, both from pregnancy itself and from intimate partner violence related to pregnancy decisions. In fact, homicide is a leading cause of death for pregnant people in the U.S.—even more so than health problems. In addition to bodily harm, women and pregnant people living under abortion bans will also increasingly face partners who use their pregnancy to manipulate and control them.