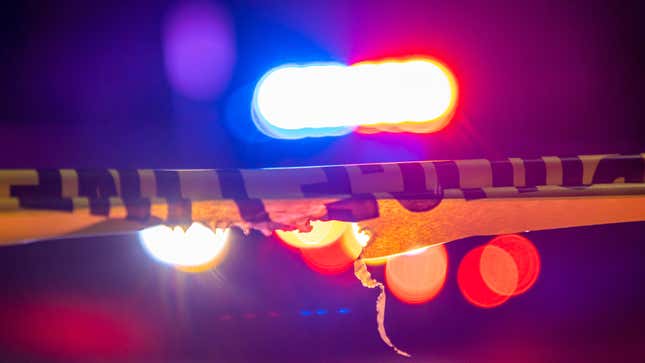 A Texas man, 22, was arrested on Wednesday evening for fatally shooting his 26-year-old girlfriend for traveling to Colorado to get an abortion, the Dallas Morning News reported on Friday. The man, Harold Thompson, shot his partner, Gabriella Gonzalez, in a parking lot in the West Oak Cliff neighborhood of Dallas the day after she returned from traveling for her abortion, police say.

Per an arrest-warrant affidavit obtained by the Dallas Morning News, the Dallas Police Department reviewed surveillance footage that shows Thompson and Gonzalez walking together and having an argument shortly before the shooting. In the horrifying footage, Thompson assaults and attempts to put Gonzalez in a chokehold, but she pushes him off and they continue to walk together. Then Thompson takes out a gun, shoots Gonzalez in the head, and shoots her several more times after she falls to the ground.
The arrest-warrant affidavit notes that Thompson is believed to have been the one who impregnated Gonzalez. He disapproved of her abortion, and court records obtained by the newspaper say that he shot her because of this. In addition to his murder charge, Thompson also reportedly faces a charge of assault of a household member, the Dallas Morning News reports.
Thompson was booked into the Dallas County jail on Wednesday and remains in custody as of Friday afternoon. His bail has not yet been set. In a statement shared with Jezebel, the Dallas PD confirmed that an investigation into Gonzalez's death remains ongoing.
Gonzalez's fatal shooting death comes amid a string of high-profile gun violence cases, including the mass shooting in Allen, Texas, last weekend that killed eight. According to Everytown for Gun Safety, 70 women every month are shot and killed by an intimate partner.
The Dallas shooting is also a harrowing reminder of the increased danger of intimate partner violence that pregnancy can inflict on women. Homicide is a leading cause of death for pregnant people in the U.S., and pregnant people are at greater risk of intimate partner violence. Pregnant people who seek and are denied abortion care are more likely to face long-term domestic violence.
Abortion laws like Texas' ban, which seems to have forced Gonzalez to travel to Colorado for care, can also render women and pregnant people more vulnerable to abuse and control from intimate partners. A Texas man is currently suing his ex-wife's friends for helping her get an abortion without his approval, despite how her friends claim he's a "serial emotional abuser" who knew about the abortion, didn't stop it, and instead used it as collateral to "manipulate and control" his ex-wife.
As police continue to investigate Gonzalez's shooting death, Thompson's alleged motive for killing her is a chilling warning of the violence and terror that women and pregnant people increasingly face for seeking abortion care—from both state laws and intimate partners.