It's that time again, when we reach deep into our inboxes and pull out the most bizarre and unhinged reader emails for your delectation. After the jump: incest, lube, and how to get indicted by the SEC.
As readers of previous Mailbox Halls of Shame will remember, sometimes we piss people off. Some respond simply:
Eat shit and die.
Others seem to be channeling Yoda:
Subject: Are you stone?
Monster you are.
But where there is hate, there is also love — sort of:
Subject: you're a portly mediocrity

I really would want to date you—but you need to lose 20 lb.

What sign are you?
Coincidentally, Portly Mediocrity is the name of my children's book about a crime-fighting pig. And while some readers would like to be part of our dating lives, others seek help with theirs:
Hi there

will your magazines publishes my love letter to someone to whom i want to reach. I have lost her in crown in USA,no clue, no contact, no email. I just want to publish my letter in her name and my cell no. with my plea. Pleas answer me. Your support will be ever remembered
Opinions were divided over where "crown" might be, and whether this was sweet or creepy. But surely Mother's Day would be an innocuous subject, even in our chaotic inboxes. Well ...
Hi Anna,

Every Mother's Day it's easy to acknowledge how much moms have sacrificed but it's sometimes overlooked that every mom still wants to feel sexy, even on Mother's Day. Astroglide Personal Lubricants are here to help Moms "get their sexy back" this May with some tips and a giveaway of some Astroglide product along with massage lotion, a pair of movie tickets, Target and Starbucks gift cards, a pink Astroglide T-shirt and more!
G/O Media may get a commission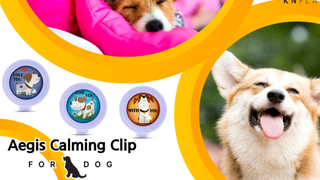 20% off
Aegis Calming Clip for Dogs
Because nothing says "Happy Mother's Day" like a big bottle of lube. Especially if you're this guy:
subject: (no subject)

how to suduce my mom
But perhaps the season's most perplexing email (apropos, we think, of Dodai's post on "man-repelling" fashions) was this one:
Subject: The Last Time I Gave a Shit About Fashion

Was when I wore a white linen suit with gold epaulets to an SEC deposition. I think that I got indicted on the basis of that.
And now, dear readers, you know what not to wear to a deposition. Don't say we never taught you anything useful.
Image via Perry Correll/Shutterstock.com.
Earlier: Mailbox Hall Of Shame: Sarah Palin Edition
Mailbox Hall Of Shame: Readers Sound Off About Jesus, Tiger, & "Whitney Huston"
Mailbox Hall Of Shame: More Of Our Craziest, Angriest, And Strangest Emails
The Worst Emails Of The Week