Yesterday afternoon, a federal judge postponed the sentencing of MySpace predator Lori Drew to July 2nd, saying he needs more time to decide if the Missouri mom's cyberbullying conviction should be overturned.
Drew, 50, was supposed to be sentenced yesterday after being convicted in November of three misdemeanor charges for unauthorized computer access. She faces a maximum sentence of three years in prison and a $300,000 fine, but probation authorities recently recommended probation and a $5,000 fine.
After authorities in Drew's home state of Missouri declined to charge her in connection to 13-year-old Megan Meier's suicide, prosecutors in Los Angeles, where MySpace is based, charged Drew using the Computer Fraud and Abuse Act, a federal anti-hacking statute. The prosecution argued that Drew's violation of MySpace's terms of service when she created a fake profile to harass Meier was the legal equivalent of computer hacking, but U.S. District Judge George Wu said the prosecution's argument was "troublesome," according to the Los Angeles Times. "Using this particular statute in this particular situation is so weird," said Wu.
In an hour long discussion yesterday, Wu questioned Assistant U.S. Attorney Mark Krause on the law used to prosecute Drew, reports Wired. "Is a misdemeanor committed by the conduct which is done every single day by millions and millions of people?" asked Wu, "If these people do read [the "terms of service"] and still say they're 40 when they are 45, is that a misdemeanor?"
G/O Media may get a commission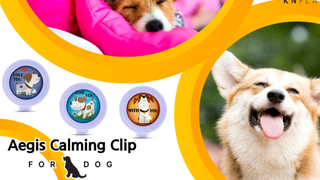 20% off
Aegis Calming Clip for Dogs
Krause responded that Drew committed a crime by signing up for the fake MySpace account with the intent to harm Meier, and that she knew her actions were illegal because she deleted the account shortly after the girl's suicide. After the jury verdict in November, the defense sought a directed acquittal on grounds that the defense did not prove their case. Judges usually quickly overrule such motions, but Wu has delayed his ruling for more than five months. Now he has further postponed the sentencing because he wants to reconsider Drew's punishment and the defense motion to dismiss the entire case.
Megan Meier's parents both spoke at the hearing. Wu did not look at Ron Meier during the first part of his statement, and only turned to him when his voice broke as he said, "I am no longer married to Megan's mom... We are both financially ruined, and I have gone through a living hell."
Tina Meier began her statement by repeating some details she mentioned during the trial itself; Wu interrupted her, saying she had already testified about those facts. Ms. Meier, who has been campaigning against cyberbullying across the country since her daughter's death, closed her statement by saying, "This is not just about Megan Meier," and that Lori Drew needs to be punished in order to "make a stand now for all the people who go through this."
MySpace Hoax Sentencing Delayed [The Los Angeles Times]
Judge Postpones Lori Drew Sentencing, Weighs Dismissal [Wired]
Earlier: Crime & Punishment
Breaking
MySpace Trial Jurors Wanted A Harsher Sentence For Lori Drew
Megan Meier's Mother Talks To Today About MySpace Verdict