25-year old Valentina Kunasz, thejJury forewoman in the recently-wrapped Lori Drew trial, says she can't stop thinking about Megan Meier. "I still have dreams about the testimony," Kunasz admits, according to Wired. Because of her emotional reaction, Kunasz says that she and the other jurors wanted to convict Drew of felony charges rather than misdemeanors. "Trust me; I was so for this woman going away for twenty years. However, on the harsher felony charge, it was very hard to find her guilty on the specific (evidence that was) given to us."
The passionate response of the jury has not been felt by legal experts, many of whom believe the decision against Drew sets a dangerous precedent. According to Groklaw's Pamela Jones (via Wired), because Drew was convicted of violating the oft-ignored terms of service, "I don't think it's overstating it a bit to say that unless this case is overturned, it is time to get off the internet completely, because it will have become too risky to use a computer. At a minimum, I'd feel I'd need to avoid signing up for membership at any website, particularly MySpace." Some federal law experts expect the ruling in the case to be overturned when it comes up in the 9th Circuit Court of Appeals, since they believe the interpretation of the law is a stretch.
But apparently the jurors for the case were not upset by the new interpretation of the decades-old Computer Fraud and Abuse Act to include violations of terms of service. "The thing that really bothered me was that (Drew's) attorney kept claiming that nobody reads the terms of service," Kunasz tells Wired. "I always read the terms of service. . . . If you choose to be lazy and not go though that entire agreement or contract of agreement then absolutely you should be held liable." Lori Drew has clearly been convicted in the court of public (and jury) opinion — but does her case hold up when held to emotion-free scrutiny?
Jurors Wanted To Convict Lori Drew Of Felonies But Were Stymied By Prosecutors [Wired]
Can Lori Drew Verdict Survive The 9th Circuit Court? [Wired]
Earlier: Megan Meier's Mother Talks To Today About MySpace Verdict
Lori Drew Verdict
MySpace Trial, Day 1: Megan Meier's Last Words
MySpace Trial, Day 2: Lori Drew Says, "It's Not Like I Pulled The Trigger"
MySpace Trial, Day 3: Lori Drew's Daughter Speaks
MySpace Trial, Day 4: Sarah Drew Says Megan "Was My Best Friend"
G/O Media may get a commission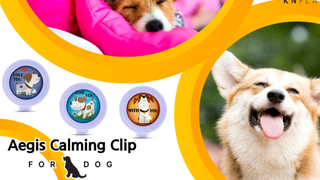 20% off
Aegis Calming Clip for Dogs