Dubbing her "The New Queen of Comedy," Vogue has put Lena Dunham on the cover of their February cover, as has been speculated for some time now. Actually, according to the cover, they've dubbed her "HEY, GIRL: LENA DUNHAM: The New Queen of Comedy. " Okay.
Photographed by Vogue mainstay Annie Leibovitz, the spread bears a resemblance to Sarah Jessica Parker's 2008 cover and photo shoot. Dunham appears to be playing both herself and her character on Girls as Parker did; Adam Driver shows up in many of the shots, as Chris Noth did; and the spread was shot around New York City, as was Parker's.
G/O Media may get a commission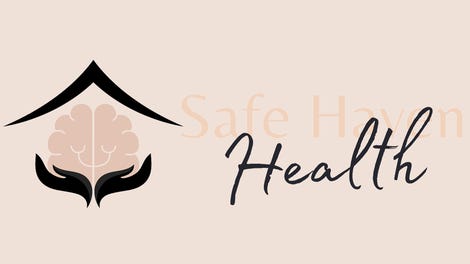 Addiction counseling
Safe Haven Health
In her shoot, Dunham's beloved dog seems to have made it into a few of the photos.

Though how they got that pigeon to stay on her head (or how she allowed it there in the first place) is a mystery best left to the professionals.

Trains.

Does this not look a lot like something cobbled together in Photoshop?
The Case of the Missing Body Part: Part II.
The copy itself has all the elements of your typical gushing Vogue profile. If you've followed Dunham's career at all, there's little new information from a woman who admits that she lays her life out for the world to see. Writer Nathan Heller believes that she's "become to comic television roughly what Bob Dylan was to sixties folk: She's not the first person to wield her form and her subject (middle-class postcollegiate life), but she does it with such unmatched skill, charisma, and vision that she's now the genre's uncontested master, the standard other people strive to reach." He credits her with making comedies on television "relevant again," citing the character of Hannah Horvath as similar to characters like Mary Richards, Murphy Brown – and of course Carrie Bradshaw.
Dunham also discusses her ongoing attempts to depict realistic sexual experiences on screen, which, yes, includes lots of nudity, and says that when her upcoming memoir is released, she feels she'll have "exhausted" her personal life as a subject worth working from. Her Vogue profile wouldn't be complete without explaining how much she knows about fashion, while mentioning how different her body is from the usual fashion fare – though of course, Heller mentions it without noting that it's magazines like Vogue that are known for putting those skinny bodies out there:
In addition to tracking the fashion world closely, she's become a kind of spokesperson for young women who want to express themselves stylishly but with personal whimsy, and a vocal critic of the stereotype that fashion belongs only to a tiny group of superslender people terrified of breaking rules. For almost as long as Dunham's work has been in the public eye, she's spoken openly and often about her body type, pointing out that not every strong and enviable woman on the air must resemble a runway model.

...

Dunham's comfort in her own skin—even when bared—has become part of her cool iconoclasm. It's the reason many people see her as the voice for a new generation of empowered young women, and it's slowly helped to shift the norms of female charisma on-screen.
Despite Dunham's "cool iconoclasm," Queen Anna Wintour has delivered about what we'd expect, right down to the Twiggy-inspired close-up cover shot.
Images via Annie Leibovitz/Vogue