NORRISTOWN, Pa.—It is the words of Bill Cosby himself that prove him guilty beyond a reasonable doubt, Montgomery County District Attorney Kevin Steele told jurors Monday in his closing argument. Steele insisted that, if jurors followed their common sense, they would convict Cosby of three counts of aggravated indecent assault for the night Andrea Constand says he drugged and sexually assaulted her. "All the fancy lawyering," he told jurors, "can't get you around your own words."
One of the odder things about this trial has been the upsetting of the norm that prosecutors tend to rely on the accuser's account and the defense tends to rely on the defendant's account. But it's the Commonwealth here that, in closings, beat the drum of Cosby's words—in this case, words of his clawed back from the past, his interview with police and multiple depositions from 2005 and 2006 from Andrea Constand's civil suit.
Steele started dramatically, with the phrase "I have three friends to make you relax" displayed in all capital letters on a slide for jurors. They were the three pills that Cosby told police he gave Constand.
"Why on this night does he say this to Andrea Constand?" Steele asked jurors before launching into another quote from the Cosby depositions. When Cosby was asked is he had sexual intercourse with Constand, he had replied, "never asleep or awake."
"When they are unconscious that is a crime," Steele told jurors, "that is a crime because that person is not consenting to what the person is doing. They aren't capable of it…a woman has a right. She can say no. But by doing what he did on that night, he took away that ability, he took it away from Andrea Constand. He gave her no choice in the matter. Why? because of what he wanted."
G/O Media may get a commission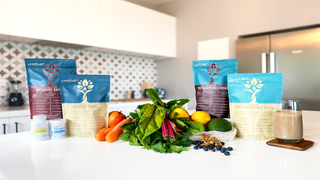 Then he pivoted to a list of charges and the law behind each one, on plain black and white slides, marking off checks for each part of the case he believed met the burden of the law. It was a factual yet dry counterpoint to Brian McMonagle's fire-and-brimstone closing argument for the defense.
The prosecution's closing stretched on to about two hours, even longer than McMonagle's as it turned out. Even when Steele did get loud, it didn't carry the same dramatic effect, and having it come after the lunch break and a previous marathon closing argument didn't help. I could only see two jurors, but I did catch one of them briefly yawning.
But Steele did have other voices he could bring into the courtroom. He again played the recording of the second phone call between Andrea Constand's mother and Bill Cosby, in which Cosby said he would pay for Andrea's schooling. It returned to the courtroom the voice of the woman widely considered the prosecution's strongest witness; even McMonagle in his closing arguments didn't dare take a swipe at her, just saying he understood that she was a mother doing what she did because she loved her daughter.
Without any commentary, Steele played the entire tape while a screen scrolled through a transcript.
He then played a message left on an answering machine for the Constands by "Pete" at William Morris, the high-powered Hollywood agency that represented Cosby at the time. In it, "Pete" said he wanted to talk to them on behalf of Mr. Cosby. The next recording brought in the voice of infamous Hollywood pit-bull lawyer Marty Singer, also leaving them a message about setting up an educational trust.
If Cosby is innocent, Steele told jurors, why were all these people trying to give the Constands money they didn't ask for?
Steele took his time rebutting the defense's opening arguments. Constand's memories were fuzzy and took time to sort out, he said, because she had been drugged. He countered inconsistencies pointed out by the defense by bringing up all the ways which Constand's story had remained consistent over more than a decade. He reminded them that Gianna Constand said Cosby told her that he was a sick man. He called back to Cosby saying he had seven prescriptions for quaaludes and kept them for giving to other people. He presented another slide showing the similarities between Constand's claims and those of Kelly Johnson, who also says Cosby abused her.
Steele asked why Cosby never told the Constands, who asked multiple times, that the pills he gave Andrea were Benadryl. Again, Steele read from Cosby's deposition.
Q: Did you tell Andrea what they were?

A: No.

Q: Since that time have you told her?

A: No.

Q: Did you tell her they were Benadryl?

A: No.
Cosby's suggestion that the night was romantic? "I'm insulted by that," Steele said. "Drugging the person…is not romantic. It's criminal."
If this was romance, Steele asked the juror, why did Cosby go back to his bedroom by himself? Why did he leave Constand alone on the couch without even a blanket, her clothes barely on her and disheveled?
"To allege that this is some relationship that is going to a different level doesn't make sense," he said. "It doesn't make any common sense. That's not what you do."

It was, in some ways, a progressive argument. He talked to jurors about the importance of not judging how Constand acted afterward. He asked them to remember the power that someone like Cosby wielded. He told them they could convict if they believed Andrea more than Cosby; that was enough. Time after time he hammered home that Constand could not consent and told them to follow the very definition of the law itself.
"She has a right to say no, you all know that," he said. "That's basic."
It was the type of argument that readers of this blog might cheer to hear about. What really matters, though, will be if jurors agree with him. The jury began deliberations tonight at 5:25 p.m.