NORRISTOWN, Pa.—Two mothers have testified for the prosecution as part of its case to send Bill Cosby to prison. Their testimonies have been some of the most powerful heard so far, as they both explained in great detail the changes to their daughters after they were allegedly assaulted by Bill Cosby and how, of course, they knew when something horrible had happened to their daughters. It was their daughters.

On Friday, jurors heard from Bill Cosby about what it was like to be at the receiving end of a mother trying to protect her daughter. The legendary funny man was not amused.
This morning, Montgomery County prosecutors read another set of pieces from Bill Cosby's depositions back in 2005 and 2006 from the civil suit brought by Andrea Constand. This section focused on Cosby's description of the phone calls between him and Andrea Constand's mother, Gianna. The first call was made soon after Andrea told Gianna she had been assaulted by Cosby, who is charged with three counts of aggravated indecent assault.
"I'm listening to two people and I'm first thinking the mother is coming at me for being an old man, which is bad. Also, but then what did you give my daughter?" Cosby said. "And I put these things in the mail and these people are in Canada. What are they going to do if they receive it? What are they going to do if I tell them about it. And... to be perfectly frank, I'm hoping and praying nobody is recording me."
He added: "After I listened to the mother, I don't want to do anything because I'm not really sure."
G/O Media may get a commission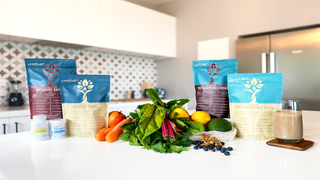 A few more questions and answers went by before Cosby launched into another long, almost stream-of consciousness explanation about his feelings on the phone call:
"Because when I said to her mother let's cut, let's talk about, her frequency raised. I became a person being attacked. I wanted to know what happened from X o'clock to X o'clock, I said I… I said, 'Are you accusing me.' 'No I'm not, but Bill...' so forth and so on.
"In that conversation I think I've said to you already that I apologized to this woman but my apology was, my God, I'm in trouble with these people because this is an old man and their young daughter and the mother sees this. I have no idea."
Cosby went on to recall what Gianna Constand told him about her daughter, how she couldn't sleep at other people's homes anymore and how other parts of her demeanor had changed. Cosby described this as "Andrea can't do this and Andrea can't do this." She told Cosby, "I know my daughter." Andrea was on the phone, but not saying anything.
"What am I going to say at frequency like this. Yes, of course, I'll send them [the pills] to you and show you exactly what it is. How do I know what these people are talking about. Andrea is not giving me a half a pound of anything except I .. I … I … I couldn't. … I am the one who said put Andrea on the phone."
Cosby then re-emphasized that it was he who asked to put Andrea Constand on the phone, and continued: "What am I hoping to get if I'm guilty of drugging somebody. Keep her on the phone but not to say get on the phone … Tell your mother you were awake. Tell you mother about the orgasm. Tell your mother how we talked."
A lawyer responds: "Is that what you said?"
Cosby: "No."
He goes on to talk some more about why he was unnerved: "When I say something, Andrea's mother says, What is that. So she is in control. I am not going to argue with someone's mother who is accusing me of something."
A lawyer asked if Cosby believed that the Constands were after money. "No," Cosby said and, later in the deposition, asserted that Gianna Constand told him the apology was enough. He was the one who called back, he said, because "I know that Andrea has talked about graduate school."
Later in the questioning, Cosby was pushed on why he said he feared being extorted or embarrassed, even though he admitted the Constands never asked for money and the mother said his apology was enough. What made him believe that his apology was not enough? Cosby gave an answer that jumped around a bit, but started by saying that he had focused on hearing that Andrea "wanted to live her life" and closed with "What does it mean she says okay you apologize. That—you know that's all I wanted Bill."
He said that, despite what Gianna Constand told him, he still thought she was recording their last conversation, the one where he talked about setting up an education fund for her daughter. That scholarship was to be set up by well-known Hollywood lawyer and scandal squasher Marty Singer, not Cosby's actual foundation. As for the money, that would come from "the family." But his wife wouldn't know the exact reason why.