In Los Angeles, a judge has thrown out Janice Dickinson's defamation complaint against Bill Cosby's former attorney Marty Singer.

In 2014, Dickinson came forward accusing Cosby of raping her in 1982. In response, Cosby's then-lawyer Singer called her a "liar." In May 2015, Dickinson sued Cosby and later Singer for defamation, adding to the previous complaint of sexual assault, which she says happened in a Lake Tahoe hotel room.
Singer being dismissed from the complaint is a bit of a step back for Dickinson; it may also be the case that the judge just wants to keep the case moving, as it's been stalled by an anti-SLAPP motion, which protects free speech, filed by Cosby's team. Dickinson's lawyer Lisa Bloom remains hopeful.
Via The Hollywood Reporter:
"I think we're going to prevail on the anti-SLAPP motion at the end of February," said Lisa Bloom, Dickinson's lawyer, said. "Then the case will really begin in earnest with the depositions that we have sought with discovery and ultimately with the trial, where we're very confident we will prevail. The primary focus of this case has always been against Bill Cosby and remains against Bill Cosby."
G/O Media may get a commission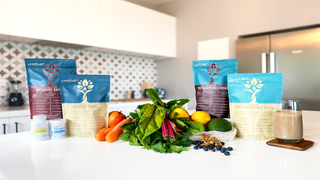 Dickinson's sexual assault lawsuit remains in play, as does, it appears, her defamation suit against cosby. Her dismissed case against Singer follows Renita Hill's defamation case against Cosby in Pennsylvania, which was dismissed in January. Eight defamation cases against the comedian remain active, in addition to his criminal trial stemming from an assault charge involving Andrea Constand.
---
Contact the author at hillary@jezebel.com.
Image via AP.