Jane Goodall, whose name at this point is a metonym for "definitive primate expert," has weighed in on the Cincinnati Zoo's decision to fatally shoot Harambe, a 17-year-old gorilla, after a child fell into his enclosure on Saturday. Her decree?

"I tried to see exactly what was happening—it looked as though the gorilla was putting an arm round the child—like the female who rescued and returned the child from the Chicago exhibit."
Goodall was referring to a 1996 incident at Brookfield Zoo in Illinois, in which a female gorilla carried a 3-year-old child to safety after he tumbled into her pit. That gorilla—whose name is Binti Jua—is now 28-years-old, still living her gorilla life in her gorilla pen. Harambe, on the other hand, was shot after zoo personnel determined the child's life was at stake, to the hysterical outrage of many.
The statement, which came in the form of a letter to zoo director Thane Maynard, also expressed concern for the remaining gorillas in the pen, as well Maynard himself.
"I feel so sorry for you, having to try to defend something which you may well disapprove of," she wrote.
"Anyway, whatever, it is a devastating loss to the zoo, and to the gorillas," she added.
G/O Media may get a commission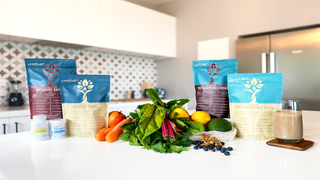 Anyway, Whatever: The Life of Jane Goodall will be available as a Kindle single next fall. In the meantime, here's a PDF of the original email:
Photo via AP.