On Saturday, the Cincinnati Zoo shot and killed a 17-year-old gorilla named Harambe to protect a four-year-old boy who'd fallen into the animal's enclosure. Now, people who evidently would have preferred to see a toddler die in Harambe's place are angrily threatening the boy's mother on Facebook. Except, displaying the typical savvy of the online vigilante, many of them are going after totally unrelated women with the same name.
If you are a pragmatic and well-adjusted person, you probably see the incident at the Cincinnati Zoo as a tragedy, but understand that shooting Harambe was the call that people who know more about gorillas than we do made to save the life of a child. But otherwise, hell, go ahead and get on Facebook and search for "Michelle Gregg," the name of the woman whose little boy scrambled away from her and fell into the enclosure. Then just yell at anybody who seems like roughly the right age and geographic location, because the internet was set up for the shoutiest impulses of people just like you!
In response to the hordes of ill-wishers, the New York Daily News notes that one Michelle Gregg has changed her profile picture; it's a photo of herself, her son, and in large block letters: "This Michelle has never even been to the Cincinnati Zoo! Neither has my 5-year-old son!" Another profile we found now has a profile picture of a Stormtrooper, overlaid with the words "This is not the Michelle Gregg you're looking for."

In a now-deleted Facebook post, the real Michelle Gregg defended herself from the online mob. The post reads, in part:
God protected my child until the authorities were able to get to him. My son is safe and was able to walk away with a concussion and a few scrapes... no broken bones or internal injuries.

As a society we are quick to judge how a parent could take their eyes off of their child and if anyone knows me I keep a tight watch on my kids. Accidents happen but I am thankful that the right people were in the right place today.

G/O Media may get a commission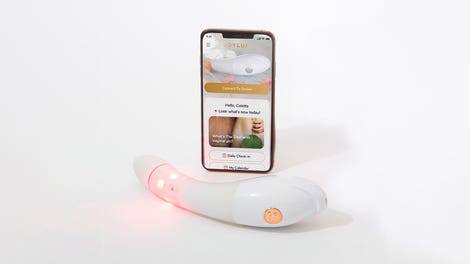 $50 Off
Joylux vFit Gold Device
Upstanding outlets like the Daily Mail have also accused the boy's father, apropos of nothing much, of having a "lengthy criminal history."
---
A boy brings flowers to put beside a statue of a gorilla outside the shuttered Gorilla World exhibit at the Cincinnati Zoo & Botanical Garden, Monday, May 30, 2016, in Cincinnati. Photo via AP