The story of Jenn Sterger, who allegedly received unwanted pictures of Brett Favre's dick, raises a disturbing question about sports sex scandals: are we more likely to support the victims if they're unwilling to come forward?
For those who haven't been following the story, former Jets sideline reporter Sterger told Deadspin that Favre had initiated a series of bizarre and undesired communications — including the cocks shots — with her while he played for the Jets. She was very reluctant to go on the record, however, and Deadspin ultimately acquired the (NSFW, duh) pics and messages from another source. However, that hasn't stopped some from branding Sterger an opportunist. Blogger Terez Owens (whose accuracy has been disputed in other matters) quotes a friend of Sterger: "Jenn has been trying to get famous for years..she will pretty much do or say anything to get attention." Owens then classily suggests that readers check out photos of Sterger "to tell me if this girl looks like she's telling the truth."
In a thoughtful if at times problematic column for Fox Sports, Jason Whitlock defends Sterger. He writes,
The entire sports media industry is polluted by sexism.

What other explanation is there for the attack on Jenn Sterger? She's done nothing wrong. Nothing. Even if she participated in the selling of the e-mails, voice mails and pictures to Deadspin — which Deadspin claims she did not — she has acted appropriately.

Sterger is not like the Tiger Woods groupies who willingly slept with the married golfer and then squealed so they could cash in.
G/O Media may get a commission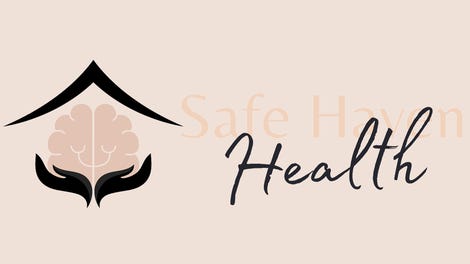 Addiction counseling
Safe Haven Health
He adds that Sterger shouldn't be faulted even if she did use the situation for self-promotion: "Why are people upset that she would turn Favre's harassment into a winning hand for herself?" But, he cautions, "If we find out she slept with Favre or led him on, I'll reverse my position and lump her with the sleazy opportunists who exploited the Tiger situation."
Right now, Sterger is close to the perfect harassment victim. She didn't "lead him on," a phrase that can have many meaning, from wearing tight clothing to going home with a player for a drink. And she didn't even want to go public about Favre — Deadspin had to make her.
Of course, none of this has stopped those committed to shaming Sterger — there are sexy pictures of her, after all, so she must be lying. Meanwhile, Whitlock has a solid point that if Sterger's allegations are true, it doesn't matter if she hoped to profit from them. But it's a little depressing that he had to spell this out — and that reluctance is such an asset when it comes to harassment allegations. Ines Sainz may have had this in mind when she backed off of her initial statements and said that someone else had made the harassment accusations against the Jets last month. Both these cases say something pretty upsetting about our attitude toward women involved in sports scandals: we're very quick to look for excuses not to believe them. And it seems we're more likely to listen if they let other people speak for them.
Favre Situation Makes Us Confront Sexism [Fox Sports]
Brett Favre's Cellphone Seduction Of Jenn Sterger (Update) [Deadspin]
Related: Brett Favre X-Rated Texts Story Completely Made Up [Terez Owens]