6ix9ine, also known also as Tekashi 6ix9ine and by his government name, Daniel Hernandez, remains a free man by the skin of his rainbow-colored fronts. At Friday's sentencing for his 2015 conviction of use of a child in a sexual performance, Hon. Judge Felicia Mennin conceded that while he had "technically" violated the terms of his plea agreement, she nonetheless would not impose the prison sentence of one to three years, as was recommended by the Manhattan District Attorney's office.
Instead, Judge Mennin sentenced the gravel-voiced rapper to three years probation (technically four, though he's already been credited with one year served of interim probation) and 1,000 additional hours of community service (he already completed 300 as part of his plea agreement). He was ordered to refrain from gang activity and claiming affiliation publicly—he's previously indicated that he's affiliated with the Bloods, though in court today, his blustering attorney Lance Lazzaro rebuked that idea. Mennin also ordered Hernandez to maintain the social media restrictions of his original plea, which bar him from posting sexually explicit or violent images featuring women and/or children, and to "lead a law-abiding life" during his probation. Further, she ruled him eligible for Youthful Offender adjudication, so he will not have to register as a sex offender despite his guilty plea. (The crime occurred when Hernandez was 18.)
Assistant District Attorney Sara Weiss argued to the court that in being rearrested twice between the time of his plea and his sentencing, Hernandez had violated the terms of his agreement. Lazzaro argued, though, that because the agreement had set sentencing at October 20, 2017, his recent arrests were not relevant to the case at hand. Both of those arrests occurred in 2018; one in January for allegedly assaulting a 16-year-old boy in a Texas mall, and one in May for allegedly driving without a license. After the former arrest, he allegedly grabbed an officer by the hand while his handcuffs were being taken off in a Brooklyn police station and was charged for assault.
Lazzaro additionally argued that because the date had never been formally moved on record, despite the case's several adjournments (mostly at the defense's request because 6ix9ine had difficulty meeting the requirement of obtaining his GED), his client had abided by the terms of his agreement. Though Judge Mennin agreed with the prosecution's argument on this matter, she nonetheless did not feel bound by the plea agreement because she did not preside over its ruling—that was Hon. Michael R. Sonberg—and did not think imprisoning 6ix9ine would be "just."
For about an hour, Weiss reiterated the contents of the letter she had sent Judge Mennin in August arguing that 6ix9ine deserved jail time, focusing on 6ix9ine's 2018 arrests, his social media beef with other rappers, and his supposed gang affiliation. At one point, she attempted to show part of a video for 6ix9ine's "Blood Walk," but abandoned it when she wasn't able to bring up the footage on the screen that displayed the People's evidence. With a wince, the judge stated that she'd already watched it.
G/O Media may get a commission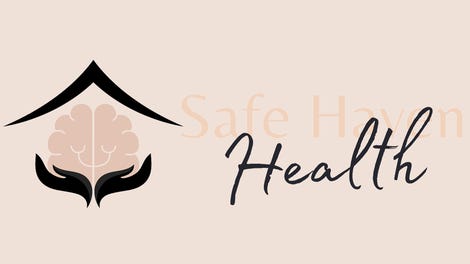 Addiction counseling
Safe Haven Health
One new detail emerged, though, regarding the crime to which 6ix9ine pleaded guilty in 2015. In the initial complaint, the most sexually explicit video featuring the 13-year-old girl, which 6ix9ine appeared in and uploaded to his social media, was described as such: "...The child engages in oral sexual intercourse with the separately charged defendant Taquan Anderson, while the defendant, Daniel Hernandez, stands behind the child making a thrusting motion with his pelvis and smacking her on the buttocks. The child is nude in the video."
But in fact, it was even worse than that. In the only time during the sentencing hearing that the child victim was acknowledged explicitly, Weiss told the court about a video in which 6ix9ine is seen fondling the breasts and smacking the butt of a 13-year-old who was being penetrated by two adult males at the same time—orally and vaginally. Weiss quoted 6ix9ine as saying in the video, "This is what we do, this is how we rock." In response to a query about the discrepancy between the description of the video in the complaint and the one in court, a spokesperson at the Manhattan District Attorney's office said in an email, "There are uncharged individuals in connection with this incident."
While Weiss dissected 6ix9ine's social-media image, which has included the brandishing of guns and gleeful response to a shooting allegedly involving a member of his crew at the Barclay's Center, 6ix9ine's combative lawyer Lazzaro portrayed 6ix9ine's online life as "all image."
His statement, as well as that of 6ix9ine that followed, and that of a preacher who has supposedly taken 6ix9ine under his wing, Bishop Lamor M. Whitehead, focused on a theme: 6ix9ine is a fantasy, Daniel Hernandez is the reality. Lazzaro spoke at length of the supposed philanthropy that Hernandez performs, when he does things like handing out wads of cash to school kids and poor people in the Dominican Republic. Many of these examples have been documented on 6ix9ine's Instagram in the past year, during which several hearings in this case occurred and several more were adjourned. Judge Mennin, in fact, highlighted 6ix9ine's "number of acts of unsolicited generosity in service of members of his community" during the sentencing.
Lazzaro made some curious claims, like 6ix9ine is "probably the most-viewed person in the world on Instagram." (He has 14.6 million followers, which is a lot, but not the most.) He described 6ix9ine's Top 5 duet with Nicki Minaj, "FEFE," as "just very, very nice." He referred to 6ix9ine throughout his statement as "Danny."
"I am Daniel Hernandez, to the court I am Tekashi 6ix9ine," said 6ix9ine when it was his turn to talk. He spoke mostly in a hushed, halting manner. "It's become to the point that the bad things are being looked at and the good things are being overlooked." He seemed oblivious to the fact that his government name has never been invoked in public more frequently than in connection to this case, in whose documents it is printed throughout. He said that he wanted to use his platform "to help kids like me," who grew up in poverty. He reiterated his extensively documented good deeds that his lawyer had just enumerated. "This stuff will never be as big because this stuff doesn't make headlines," he groused, which is also incorrect; online hip-hop media breathlessly covers 6ix9ine's goodwill gestures.
While arguing his own goodness, 6ix9ine highlighted his recent Make a Wish Foundation-assisted visit with a six-year-old battling cancer.
"If I was such a bad person, if I was such a monster that the people want me to be, why in the right world would a six-year-old with brain cancer... Terminal 4, his whole right side of his body was paralyzed, why would his last wish be to see me?" he said. (Just a guess here, but maybe because he's six and hasn't read up on what "use of a child in a sexual performance" entails?)
The children, 6ix9ine argued, were what should keep him out of prison. "I have millions, I'm not talking about one million, I have millions of kids, youth ages 11, 12, 13, 8, 4, 2, 1 around the world that look at me, Daniel Hernandez as a role model. I have changed their lives," he said.
"I have millions of kids that look up to me and the last place I want to be is incarcerated," he said a bit later. "They don't deserve it."
Bishop Whitehead reiterated that 6ix9ine's online image is "smoke and mirrors." In a tone-deaf turn of phrase that perhaps speaks to how little regard the proceedings had for the 7th grader featured in the pornographic videos 6ix9ine posted online in 2015, Whitehead said of 6ix9ine: "This kid is not a bad kid... He can touch people that we can't touch."

Whitehead, who is black, cited his own hardships with racism, explaining that, "This coat that I wear and this collar, it costs blood sweat and tears and I'm not going to give it up for smoke and mirrors, or just because somebody's a good rapper." Whitehead was previously accused of inventing claims that he was collaborating with the Brooklyn District Attorney's Office, the NYPD, and the Brooklyn Chamber of Commerce on various initiatives. He spent five years in Sing Sing on multiple counts of identity fraud and grand larceny and was released from prison in 2013. He told Judge Mennin he would oversee 6ix9ine's progress and she requested status updates from him.
When sentencing, Mennin seemed to side with the defense in that the "overblown, exaggerated" public persona of 6ix9ine did not reflect the true humanity of Daniel Hernandez. When she said, "You can't punish a person for how they choose to market themselves," I was reminded of 6ix9ine's initial statement to police regarding the videos he appeared in and posted of a 13-year-old girl engaged in sex acts: "I was doing it for my image." That he was subsequently convicted and sentenced for participating in these videos for his image suggests that in fact, you can punish a person for how they choose to market themselves.
The hearing was over almost two hours after it started. The crowd in the courtroom was largely stacked with friends and family of 6ix9ine—his mother, the mother of his nearly three-year-old child, and his brother, were all there according to his lawyer. When Judge Mennin concluded her sentencing and the hearing was over, applause ripped through the air. 6ix9ine was free and that's what mattered most.