If the conditions of his plea agreement were followed strictly, Daniel Hernandez (better known by his hip-hop monikers 6ix9ine or Tekashi 6ix9ine) would be in prison. In exchange for pleading guilty to use of a child in a sexual performance on October 20, 2015, Hernandez was ordered to follow a set of terms that included community service and mental health treatment. He was additionally ordered to write a letter to the complaining witness, a 13-year-old girl the night of February 21, 2015, when 6ix9ine uploaded videos to his social media account featuring her in various states of undress and, at one point, performing oral sex on another party. (The videos, per the incident report, did not depict Hernandez engaged in any sort of intercourse with the girl, though in the video featuring oral sex, he could be seen standing "behind the child making a thrusting motion with his pelvis and smacking her on her buttocks.")
Ana Gasteyer Satirizes the Girl Boss in 'American Auto'
But since then, he's been arrested twice more, and faces assault charges in each instance (including an incident in which he has been accused of choking a 16-year-old boy in a Texas mall). He's also launched a successful music career and has gained millions of social media followers. He recently returned to the United States after a tour of Europe—his lawyer said that he was in town to attend a hearing in one assault case when he was arrested on warrant for the other.
This is, in short, a legal tangle that 6ix9ine has gotten himself into, and whether the court's seeming leniency toward the rapper has helped facilitate it remains an open question. Even in the best-case scenario for him, he would be on probation now if all went according to schedule.

G/O Media may get a commission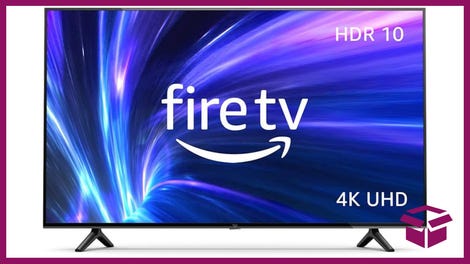 42% Off
Amazon Fire TV 50" 4K Smart TV
If 6ix9ine completed the terms of the plea agreement in his child-sex case within a two-year period, he was to receive three years of probation (technically four, though one of those probation years was served during the two-year period between his plea and scheduled sentencing, as an interim probation). If he did not, he faced one to three years in prison.

He did not. On January 30, 2018, when Hernandez finally appeared in front of judge Hon. Felicia Mennin, his lawyer informed her that 6ix9ine had not completed his GED, as mandated by his plea deal. "He's struggled through it," said 6ix9ine's attorney. "This case has been happening since 2015," said Hon. Mennin. "This is ridiculous."
Before 6ix9ine left the courtroom, the judge told him, "One last chance." His sentencing was then set for April 10, 2018. Then that date was adjourned and rescheduled for June 19, 2018.
Between those two adjourned dates, 6ix9ine was arrested and charged with aggravated unlicensed operation, and then for assault "after he allegedly grabbed an officer by the hand while his handcuffs were being taken off inside the 77th Precinct station house," according to the New York Post's report.
Though the charges are unrelated to his use of a child in a sexual performance case, they are nonetheless relevant to its plea agreement. One of the stipulations of his plea deal is as follows:
The defendant may not commit any crime or violation during the two year adjournment. In the event the defendant is re-arrested, the defendant's case will be restored to the Court's calendar at the earliest opportunity.
But instead of showing up in court on June 19, 2018, 6ix9ine was overseas on a tour of Europe, announced just 10 days before he was scheduled to appear in court. And then, when he was arrested Wednesday in Manhattan, it was on another charge connected to a physical altercation that happened in Texas on January 6, according to TMZ, in which 6ix9ine apparently choked 16-year-old fan Santiago Albarran at a mall.
"It's ironic he finds him himself in this situation, because he was arrested coming back from Europe to appear in court," his attorney Ian Niles said, according to the Post.
It seems that the court system's feet-dragging has kept 6ix9ine in a limbo between his interim probation and his potential sentence of three years probation. The Manhattan District Attorney's communications office declined to comment on the handling of this case. The New York City Department of Probation confirmed that it is not currently supervising Hernandez.
"He's lucky," Lance Fletcher, a criminal defense attorney and former Manhattan prosecutor who is not affiliated with any of the cases in question, told me by phone. "These agreements are rare within themselves, and then within these agreements, most people who don't live up to them even if they mess up one little tiny thing, are often out of luck and they're sentenced accordingly."
Fletcher wrote in an email that "compared to the typical child pornography defendant, yes this definitely looks like very lenient treatment but I have been able to negotiate an unusually lenient plea agreement if my client's circumstances warrant it."
Criminal defense lawyer Ron Kuby, who also isn't affiliated with any of 6ix9ine's cases, told me, though, that such lenience is not exactly rare when dealing with youthful offenders (6ix9ine was 18 at the time of the crime, thus eligible for youthful offender status).
"The idea behind youthful offender treatment is you want people to finish this process as productive citizens," said Kuby. "Touring is not usual, but having to go to Connecticut for a monthlong construction job [is]. If you're actually working, earning money, paying taxes, courts like that. They're not as insistent you have to be there at this day and at that time when that's going to take you away from paying employment. They're just not that harsh these days."
Kuby also told me that the language of the plea deal isn't necessarily as enforceable as it seems.
"You cannot take punitive legal action against somebody simply because they've been arrested," said Kuby. "The arrest could be meritless, there could be no probable cause. Judges routinely say, 'You're not to get rearrested.' That's sort of a standard condition. That's what everybody says, but we know what that means: You're not to provide probable cause to believe that a crime has been committed. And as far as I know there's been no probably cause determination and there wouldn't be on a misdemeanor until further down the line. What a court will frequently do in these circumstances is maintain the status quo, let this charge play itself out, and see how it gets disposed of. It's not special treatment, it's not weird, it's just the way these things frequently do work."
In fact, before the outcome of 6ix9ine's hearing on Wednesday was reported, Kuby told me that if the rapper were extradited to Texas on the misdemeanor charge, "it's because of who he is." He is being held according to the NYPD and, according to the Post, expected to be extradited. The Blast reported that he was denied bail at the hearing on account of being a flight risk. On Friday, TMZ reported that 6ix9ine is being held at Rikers's Contagious Disease Unit, which is "mainly used to house inmates battling illness," but also used "to house high-profile or celebrity inmates who, for their own safety, can't be in general population — and Tekashi falls under that category."
6ix9ine's next scheduled appearance in court for the sentencing in his use of a child in a sexual performance case is July 24, 2018. The legal tangle that has occurred since he pleaded guilty to that charge, though, may mean another adjournment. His hearing for the Texas choking incident is scheduled for July 20, 2018.
"There certainly could come a point where you run out of chances," said Kuby. "If you do this often enough, eventually they'll pull the chain."
Jezebel left a message at the law office of attorney Ian Niles comment on 6ix9ine's case but did not hear back. This post will be updated if and when we do.
Update 1: This post has been updated with news from TMZ's report about 6ix9ine being held Rikers's Contagious Disease Unit.
Update 2: On Friday afternoon, TMZ reported that 6ix9ine has been granted a bail of $150,000 with the provision that he surrender himself in Harris County, TX to pay $5,000 bail there.