After several adjournments in rapper 6ix9ine's use of a child in sexual performance case, some the result of his failure to obtain his GED, a hearing finally took place Thursday in a Manhattan court.
A letter to the case's judge, Hon. Felicia Mennin, signed by Assistant District Attorney Sara Weiss, has been filed and states that the D.A.'s office has determined that 6ix9ine (real name: Daniel Hernandez) violated the plea agreement he signed when he pleaded guilty to use of a child in a sexual performance in 2015. On the night of February 21, 2015, 6ix9ine uploaded videos to his social media account featuring a 13-year-old girl in various states of undress and, at one point, performing oral sex on another party. (As we previously noted, the videos, per the incident report, did not depict Hernandez engaged in any sort of intercourse with the girl, though in the video featuring oral sex, he could be seen standing "behind the child making a thrusting motion with his pelvis and smacking her on her buttocks.")
The letter mandates that 6ix9ine be sentenced to one to three years in a state prison. Additionally, he may now have to register as a sex offender. In the plea agreement, the D.A. stated that if 6ix9ine met the terms, it did not intend to oppose Youthful Offender adjudication, which treats young convicted offenders with more leniency than those tried as adults. But now, because 6ix9ine has not met the terms of his plea agreement, the D.A. has stated that it opposes the Youthful Offender adjudication.
6ix9ine's plea agreement stated that he was not to be arrested or charged during what was supposed to be the two-year adjournment between the signing of the plea agreement and his sentencing. (That adjournment period is now approaching three years.) He has been arrested twice this year, and was charged with assault in both instances. Last month, Jezebel reported that these charges, in direct violation of his plea agreement, were piling up as his child-sex case went unresolved. At last, it seems that the D.A. has stepped up to reconcile the new charges with the old.
The letter also explicitly acknowledges 6ix9ine's increasing success as a recording artist (at the time of publication, his duet with Nicki Minaj, "FEFE," sits at No. 3 on the Billboard Hot 100):
Defendant appeared before the Court at the conclusion of the two-year period on October 24, 2017, and stated that he had not obtained his GED as required by the plea agreement. At defendant's request, the Court granted defendant an additional adjournment to pass the GED exam. Defendant is a musician and recording artist and, during this time, his music career began to flourish. Defendant become well-known by his stage name "Tekashi69" or "6ix9ine." Beginning in approximately November 2017, defendant experienced considerable commercial success, and traveled throughout he country, performing and promoting his music.
G/O Media may get a commission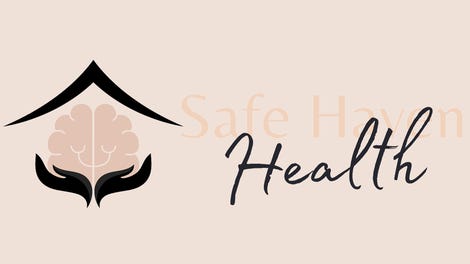 Addiction counseling
Safe Haven Health
And in the section that formally opposes the Youthful Offender adjudication, the letter references 6ix9ine's various beefs with other artists, as well as his self-proclaimed gang affiliation:
Based on the gravity of defendant's crime against a child, his arrests on new charges, and his continued use of social media to promote a culture of violence and glorify gang activity, the People strongly oppose a Youth Offender adjudication in this case. Since defendant's plea of guilty on October 20, 2015, he has not only become a successful recording artist, but is also now a self-admitted member of a violent gang called the 9 Trey Bloods.

As the People will detail for the Court at sentencing, defendant regularly displays firearms and references his gang in his music videos, as well as in the social media posts he broadcasts to his over 9 million followers on Instagram. Defendant also uses social media to start feuds with other artists, repeatedly inviting his rivals and others to use violence. Defendant's behavior undermines any argument that the interests of justice are served by relieving him from the onus of a criminal record.
The letter's conclusion is exacting and unsparing:
Defendant has had over two years to demonstrate to this Court that the role he played in the sexual exploitation of a thirteen-year-old child was an aberration in his otherwise law abiding life. He has failed to do so. Defendant's new assault charges, his self-proclaimed status as a member of the 9 Trey Bloods, and his conduct related to that gang, seriously compromise his prospects for rehabilitation. Defendant should therefore be sentenced as an adult for the crime he committed against a child, and accept the consequences of that conviction, including registration under the Sexual Offender Registration Act. Accordingly, the People will ask this Court to enforce the terms of the plea agreement and sentence defendant, as an adult, to an indeterminate term of one to three years' incarceration.
You can read the full letter along with several pieces of evidence, including reports from 6ix9ine's recent arrests and a transcript of his plea hearing on October 20, 2015, here:
Before entering the courtroom on Thursday, 6ix9ine told a TMZ pap, "I'm scared as fuck right now... I gotta take a shit." His sentencing is set for October 2, 2018.