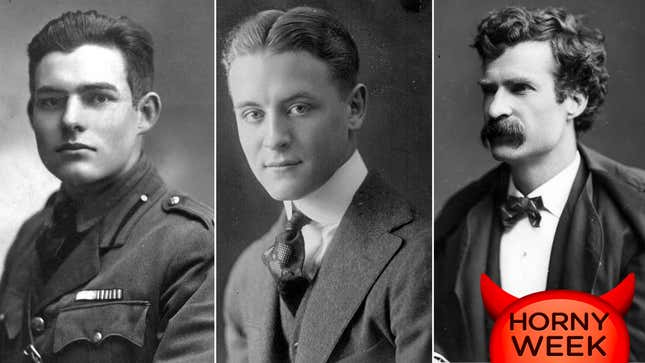 If you, like me, are spending Valentine's Day consciously uncoupled, please join me in one of my favorite possible ways to pass the time: the beloved, hypothetical, and extremely metaphorical game of Fuck-Marry-Kill, in which we preside over the imagined fates of a bunch of comically hot celebrities, artists, politicians, athletes, and everything in between. To be clear: Assigning these categories to people does mean we literally want to marry, have sex with, or kill any of them—we actively discourage violence (though I actually do literally want to have sex with and/or marry some of them).

Anyway, it's Horny Week, people! Whether you're ready for some solo friskiness, the Doomsday clock nearly striking midnight has you throwing all caution to the wind, or you're ready to take a page from SZA's "Kill Bill," we have you covered with this list of the most thought-provoking Fuck-Marry-Kill line-ups ever created (by me). Please share your own choices in the comments, as I am morbidly curious about the general public's reactions to some of these, and would love to hear just how much my taste in hypothetical partners viscerally disgusts you.

To any FBI agents in the midst of their daily perusal of Jezebel dot com, please note once again that we are unequivocally anti-assassination. In order to make that abundantly clear, for politicians, we shall clarify this as a Fuck-Marry-Exile exercise.
Read the rest of Jezebel's Horny Week 2023 stories here.