I am better than Ice-T in exactly one way.
I have had a bagel before. Many bagels. I'm eating a bagel right now. I'll have a bagel for dinner. If I were a food, I'd be a bagel—dense, chewy, carb-y deliciousness topped with seeds of knowledge. That is the reality of the bagel-lover, and my heart breaks for those who live outside of its enlightening flavor. My heart breaks for Ice-T.
On Friday, the Law and Order: SVU star who has definitely been spotted with a bagel in hand on the show, tweeted that he has never consumed one before. Apparently, in a recent episode, his character Fin Tutuola was caught eating a cinnamon raisin bagel, Page Six reports. (In his defense, cinnamon raisin bagels are an atrocity, by far the worst of the bunch.) That was enough to get someone whose Twitter name is literally "The LargeHuman" to ask "What's up with that bagel, dude?" sparking the controversy of our era:
Ice-T's response got people heated and, well, he got heated at their heat:
G/O Media may get a commission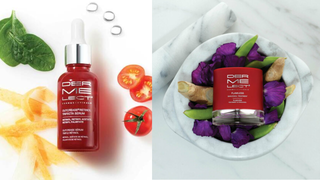 Save $19
Retinol Renewal Kit
Bagle. B-A-G-L-E.
If that's not enough for you, Ice-T also wrote that he's never had a cup of coffee before. That tweet ended with an antagonizing "Go CRAZY!!!." In this war, there are no victors:
The better questions is, what food and drinks has Ice-T tried before? I realize this is an easy thing to get upset over. This whole situation feels strikingly similar to the time Kylie Jenner said she's never had cereal and milk, which is fine, because milk is an abomination and no adult should drink the stuff.

But bagels? coffee? In New York? Nothing offends me but this, this is close. Give this man some ring-shaped yeasted wheat dough, stat. We're losing him.