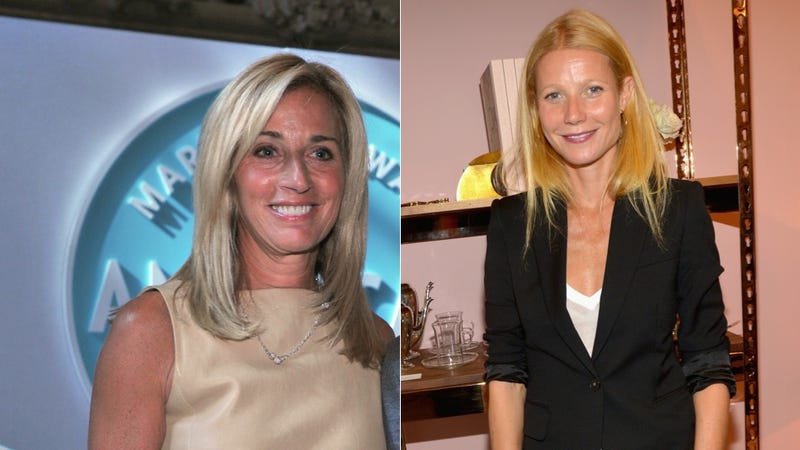 Good news for Gwyneth: despite the reported financial issues plaguing her decorative napkin company, it's got a new CEO (who previously headed up Martha Stewart Living) and hot new plans for the New Year.
Despite the fact that (or maybe because) Martha Stewart recently voiced her disdain for Gwyneth Paltrow's attempts at becoming a domestic goddess, this week, Goop announced that they'd finally replaced their former CEO Sebastian Bishop, who quietly left the company in April. Sliding into his spot is Lisa Gersh, the former CEO of Martha Stewart Living Omnimedia, who was only in that role for six months, reportedly because she clashed with Martha over how to prevent that company from totally failing.
According to Fortune, Gersh and Gwyneth met through mutual friend Tracy Anderson. Gersh is looking to up the ante at Goop: they'll be launching a line of "wardrobe basics" in 2015, plus other products that are TBD. They'll also start selling ads. It seems safe to speculate that a more permanent Goop store could also pop-up down the line.
"Goop crosses a bunch of different categories," Gersh said in a statement. "We're deciding where to go first." From sea to shining sea, obviously.
Images via Getty