The Florida House of Representatives has decided to move forward with several bills that would all but ban abortions in the state, including one that would make performing an abortion a felony.
On Monday afternoon, the House's Criminal Justice Subcommittee voted 8-3 to move forward with the Florida for Life Act, or HB 865, a bill that would make abortions a first-degree felony offense, according to the Miami Herald. If caught performing or assisting in the performance of an abortion or running an abortion clinic, one could face up to 30 years in prison.
"The bill recognizes that both the mother and the baby are citizens of the state of Florida," said the bill's sponsor, Rep. Charles Van Zant (R). "We are therefore compelled to protect their life."
"The Legislature finds that all human life comes from the Creator, has an inherent value that cannot be quantified by man, and begins at the earliest biological development of a fertilized human egg," the bill reads.
"The Legislature finds that the establishment of viability as the point at which the state may restrict abortions, as well as the 'undue burden' standard of Planned Parenthood of Southern Pennsylvania v. Casey... is arbitrary and provides inadequate guidance for this state to enact meaningful protections for unborn human life.
G/O Media may get a commission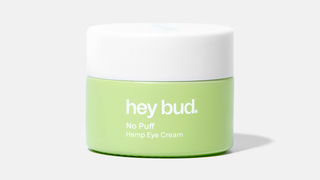 15% off
Hey Bud - No Puff Hemp Eye Cream
The bill would permit abortions under the conditions that two separate doctors confirm in writing that the procedure would be "necessary to save the pregnant woman's life or avert a serious risk of substantial and irreversible physical impairment of a major bodily function of the pregnant woman other than a psychological condition."
Last week, another House committee pushed forward a bill (HB 233) that would require all abortion clinics to meet the requirements of an outpatient surgical center (a similar bill from Texas is currently up for review in the Supreme Court), and another (HB 1411) that would block state funding for clinics that perform elective abortions, requires doctors to have admitting privileges at a hospital within 30 minutes of the clinic, and would establish new inspection criteria for abortion clinics by the Agency for Health Care Administration.
"It's a medically unnecessary regulation," Florida Alliance of Planned Parenthood Affiliates executive director Laura Goodhue said of HB 1411. "Admitting privileges have nothing to do with the quality of care an abortion provider provides. In fact, admitting privileges are often hard to get because abortion is a safe procedure."
---
Contact the author at joanna@jezebel.com.
Image via Getty.