On Tuesday's night's Conan, Emma Stone dropped by, and ended up discussing her now-regular collaborator Woody Allen, a very relevant force in the entertainment industry who needed her to explain what Twitter was to him.

"Do you know who Joyce Carole Oates is?" Stone apparently asked Allen as she scrolled through Twitter. Yes, duh, he knows her "personally."
"Of course, because you're Woody Allen," Stone responded. So she read him this quote/tweet: "Tragedy plus time equals comedy."
"He goes, 'That's my line,'" Stone said, who then had Woody explain to her that Alan Alda's character Lester says that in the 1989 film Crimes and Misdemeanors.
Well, actually, the line is "Comedy is tragedy plus time" and allegedly it wasn't even Allen's line, but a quote from comedian Larry Gelbart, who had worked with both Allen and Alda before. And while I couldn't find the Joyce Carol Oates tweet in question (she is quite prolific, as you may have noticed?), I'm fairly confident that the conclusion Emma Stone and Conan O'Brien came to—that Woody Allen should definitely be on Twitter—is mostly certainly wrong and not in the least bit factual.
G/O Media may get a commission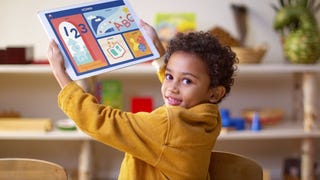 30-Day Free Trial
Homer Learn & Grow Program
---
Contact the author at dries@jezebel.com.