Johnny Depp has never been the type to care about PR, which is good because—handling a divorce, a lawsuit from his former managers, and alleged depleting funds—the actor's public image is more tarnished than it's ever been before. (And here we once thought the Australian dog apology video was the lowest one could get.)

In a detailed report on Depp's current legal woes released by the Hollywood Reporter on Wednesday, sources claim that Depp's behavior and spending has grown increasingly out of control. Not only was he accused of committing domestic violence by his ex wife, Amber Heard—he's also (as previously reported) spending an estimated $30,000/month on wine and supposedly becoming an increasing nuisance on the set of his films.
According to THR:
Sources close to the production report tales of excessive drinking, physical fights with Heard and constant lateness on set, which often left hundreds of extras waiting for hours at a time. Time and again, Bruckheimer, an assistant director and a flotilla of Disney executives led by production chief Sean Bailey were forced to huddle and debate how to handle their star's tardiness. "He's not a morning person," quips one member of that group.
Additionally, little could be done to make Depp arrive on time, so eventually filming began to bend to his erratic schedule:
Often, sources say, a production staffer was stationed in an unmarked car outside the Coomera, Queensland, compound that Depp had rented from Grand Prix champion Mick Doohan so that the sentinel could alert everyone the second a light was switched on in the morning (or afternoon).

"When he got up, he'd turn on the light, and the moment the light went on they'd call the line producer, who would then call the directors [Joachim Ronning and Espen Sandberg]: 'He's up! He's getting ready!' " says an on-set source. "They even had a special code term, like 'The eagle has landed.' Johnny had no idea this was going on."
G/O Media may get a commission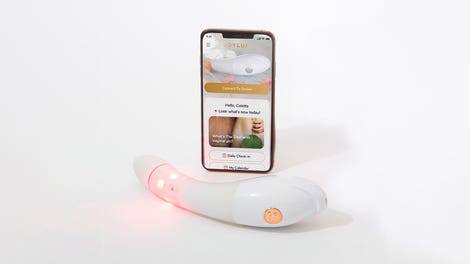 $50 Off
Joylux vFit Gold Device
Jerry Bruckheimer, the executive producer behind the Pirates of the Caribbean franchise, tells THR that Depp was under a tremendous amount of pressure in Australia and that the actor "has put his woes behind him, along with his tardiness."
The pressure has yet to cease, however: Depp still must deal with two lawsuits—his against his managers, who he claims misguided him financially, and his managers' countersuit against him.