And now, a tale of a man who thought he was getting one thing but ended up with quite another.
CBS News brings the heartwarming tale of Steve Jenkins, a Canadian man who adopted Esther under the false pretense that she was a "micro pig" —a tiny little thing who would grow to be a svelte 50 to 150 pounds at best, like a particularly strapping golden retriever or a Saint Bernard at best. Instead, Esther surpassed expectations. She is, as CBS News says, "enormous." Rude! She weighs 650 pounds. Esther played Jenkins. Or did Jenkins play himself?

Teacup pigs or "micro pigs" are common pets, residing in homes and apartments (sometimes illegally) across this great land. Their appeal is understandable; pigs are cute and smart and radiant and kind and seem like a fun alternative to dogs and also maybe cats, who are well-known to be occasionally annoying as fuck. 
Jenkins responded to a Facebook message from an old classmate, who offered her micro pig for adoption. "She said she got Esther from a breeder and that she was already six months old, had been spayed, and wouldn't grow any bigger than 70 pounds.," Jenkins told CBS. "I believed her because I knew her. I didn't think she would lie to me."
The pig in question turned out to be a regular-ass pig who eventually grew to be 650 pounds. Jenkins and his husband eventually raised $440,000 via crowdfunding and moved to the "Happily Ever Esther Farm Sanctuary," a 50-acre farm with 40 other animals where Esther is presumedly living a very happy life. She also has a very good social media presence, a nice website and strangely enough, is the face of a cruise whose proceeds are go to benefit the sanctuary.

G/O Media may get a commission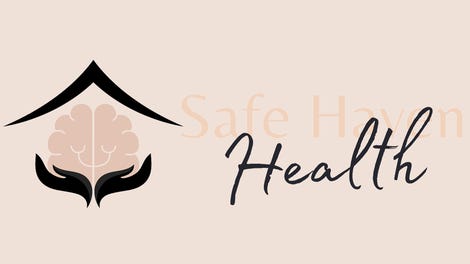 Addiction counseling
Safe Haven Health
Jenkins and his husband are leveraging Esther's online following to teach people about animal welfare issues:
"People are beginning to see pigs like Esther as individuals. We try to remind people in a very gentle way that Esther was bred to be our dinner, and that this animal so many of us have fallen madly in love with, is no different than the millions of pigs like her who will never be so lucky. She really gives food a face, and for many people that's an incredibly powerful thing."
This is nice and all! But, every story has a moral, babe: Never believe someone who offers you a pig for adoption on Facebook because I'm pretty sure that if they're trying to get rid of said pig on Facebook, they're lying about something.
.