Kathryn Bigelow called it a "long journey" for women's achievements. Tonight, that journey finally led to the first Best Director Oscar for a woman, as well as Best Picture. As presenter Barbra Streisand put it, "The time has come."





Passing a milestone like this doesn't necessarily mean everything changes overnight for all womankind, or even for all women in entertainment who aren't Kathryn Bigelow. But it's one major step closer to a situation where women exercise some of the cultural and professional power of Hollywood's power players.
She was the fourth woman to be nominated in the directing category, after Lina Wertmüller, Jane Campion, and Sofia Coppola. This is in an industry where 83% of all directors, writers, and producers on the top 100 grossing films last year were male, where, of the 600 movies reviewed in The New York Times last year, only ten percent were directed by women. So it matters.
It's about the movie, which was an instant critics' darling and is the lowest-grossing movie ever to win Best Picture, but it's also, in unmeasurable degrees, about her "narrative," the primacy of war movies, the women who came before her, the politics of the Iraq war, her long-ago marriage to James Cameron, her muscular, allegedly masculine style, even her legs and her cheekbones. The Academy is made up of the same establishment that has so far failed to recognize or promote most women's achievements beyond the decorative role of the starlet.
G/O Media may get a commission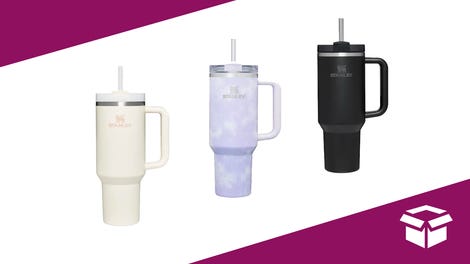 Up to 45% off
Stanley Cup Sale
She said in her acceptance speech that the secret to directing is collaborating. But she came through the entire process uncompromisingly herself, an adrenaline junkie fascinated by the kinships and battles between men, but also a disciplined and understated auteur.
In the end, she earned it.
Earlier: It's Through Her Eyes That She Sees: Kathryn Bigelow On 60 Minutes
In Other News, Sky Blue
The Transvestite Of Directors: A Backlash Against Kathryn Bigelow?
How Bad Is Sexism Against Kathryn Bigelow?
On Kathryn Bigelow And Female Achievement
Woman Wins Directing Award; Men Unable To Contain Themselves