This week, it was reported that the grand social experiment of assimilating the experience of walking on a cheese wheel or maybe a banana could soon come to an end: Crocs Inc. has announced plans to shutter its last manufacturing plant. The Tampa Bay Times notes that Crocs has announced no plan for continued production.

Several media outlets have worried that this could spell goodbye for the unofficial footwear of the state of Vermont; the shoe cursed by Hamburgler Mario Batali and forever by knee shorts men; the sandal blessed(?) with the invention of the Croc heel, which is not the worst thing; the clog honored by Balenciaga's $850 Dada-esque platform Croc which I'm guessing existed to troll Paris Fashion Week and then miraculously sold out. The death of Crocs means re-adjusting the basics of what's okay: Crocs assign hard values to the footwear taste matrix in their hideousness yet push the bounds of practicality with their mix of lightweight versatile durability. I, for one, can attest from several summers of farm work that there is not, and never will, exist a more perfect technology for traversing piss-soaked hay. Suddenly America revealed its soft spot for its favorite stooge; Croc fans with Twitter accounts (who exist!) panicked.
In the lingo of Croc Nation, Crocs has responded with, essentially, "chill." They tweeted on Thursday:

Take comfort, #CrocNation. Our future remains as bright, bold and colorful as ever 😎
G/O Media may get a commission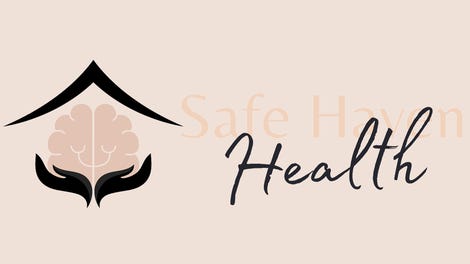 Addiction counseling
Safe Haven Health
"There appears to be a ton of confusion about this matter," a spokesperson said in an email to Jezebel. "We are not closing down, we are just shifting our manufacturing strategy." While Crocs did report that it's closed or transferred 50 stores over the first half of 2018, the company also reported that revenues were up by 4.7 percent over the second quarter of 2017, with e-commerce up 23.8 percent, and a financial analyst explained to Footwear News that Crocs hasn't stopped outsourcing work to factories in China and Vietnam which it doesn't technically own.
An official statement from Crocs explains:

...there have been multiple media reports that Crocs is winding down production in our owned manufacturing facilities. While accurate, some people have interpreted that to mean that Crocs will no longer be making and selling shoes. Quite the contrary, Crocs will continue to innovate, design and produce the most comfortable shoes on the planet. As we streamline our business to meet growing demand for Crocs, we're simply shifting production to third parties to increase our manufacturing capacity.

We're extremely grateful, but not surprised that our passionate fans are rallying around the brand today. Our future is bright, bold and colorful.
And so, America briefly contemplated a universe without lightweight foam clogs, and what it saw was a vast and colorless void. Welcome to #CrocNation.
And now you can shit on Crocs again.