It's okay if you don't want to share this information publicly; perhaps an anonymous Google Doc will suffice. Those of you who paid $850 for this Balenciaga platform Croc-adjacent shoe, please reveal yourselves?
The aforementioned shoes were shown at Paris Fashion Week in October as part of creative director Denma Gvasalia's concerted effort to troll hypebaes into buying some fugly shit; reader, let me tell you: it's working. The shoes went on pre-sale February 1 and, according to Dazed, that shit was sold OUT in presale by the middle of the day. Two colorways of a chunky but lightweight foam clog that look kind of comfortable even though they're fucking hideous sold out before they were even officially for sale. Ah!
The Crocs are...well. Let's get a closer look.
Even though it's a rude and deliberate troll to send these shoes clomping down the runway, I appreciate the attention to detail; the little Croc charms plugging the breathing holes are reminiscent of the "Jibbitz" Crocs sells to adorn the breathing holes of your ACTUAL Crocs. Also true to the OG Crocs's nature are the ventilation holes in the front of the shoe, which are truly the most horrific bit of the shoe in question, allowing for a tiny hint of toenail to peek through. A Croc is just a clog but in lightweight and waterproof foam—practical for children and those that spend time on boats, but not really for anyone else. And they are hideous.
This is not Denma's first time at the Rodeo of Ugly Fashion; please recall the "Triple S" sneakers that dropped this fall. Objectively, they're ugly, slightly dirty, and look like something a Pratt sophomore would hoist above their head in triumph after an afternoon of thrifting. But, like most things that are fashionable, repetition is the key to indoctrination. This chunky, orthopedic-adjacent silhouette is everywhere; people you care about or don't or just follow on Instagram wear them and you roll your eyes until something inside of you activates.
G/O Media may get a commission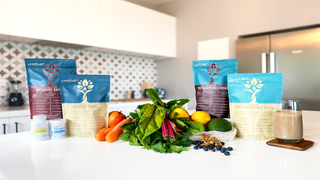 .I hated the shoes, I screamed about the shoes and now, I want the shoes or something like them. Capitalism and my sheeplike tendencies win again.