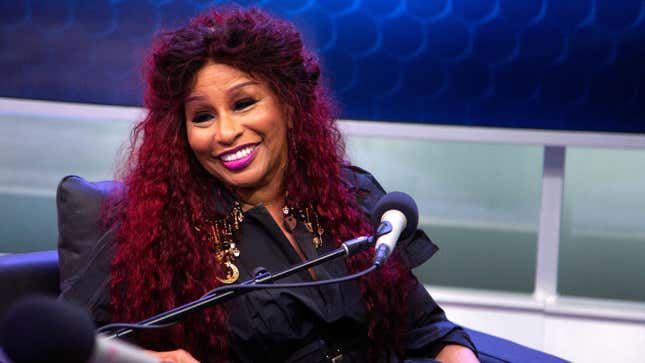 It continues to be a tough week to be Rolling Stone. First, The Weeknd deemed the magazine "irrelevant"—whilst wearing a raggedy wig that was probably last worn by someone in The Twilight Saga or House of Wax. Now, a legendary vocalist just (uproariously) questioned its editors' faculties.

During an interview with The Originals podcast for Los Angeles Magazine, Chaka Khan shared her thoughts on Rolling Stone's infamous ranking of the 200 (supposedly) best singers who've ever lived. Every diva worth their weight in rhinestones knows timing is everything, and despite the fact that the list was published two months ago, Khan's comments feel just so opportune.
"These are blind bitches!" the 69-year-old songstress declared of the staff's list. "They are blind as a motherfucking bat! They need hearing aids…These must be the children of Helen Keller!" It's important to note here that Khan is #29 on the list.
Her justifiable (IMO) criticism didn't stop there. To my sick pleasure, she got specific about whose ranking she found the most egregious. Naturally, she came for Mariah Carey, who came in at #5: "That must be payola or some shit like that." Ope! It gets better. When the host informed Khan that Adele ranked seven spots before her, she "threw up her hands."
"OK, I quit," she proclaimed.
But Khan didn't take total issue with everyone. Of Joan Baez, who holds the #189 spot, Khan asserted: "Let's be honest, the bitch cannot sing!" She did, however, call the folk singer-songwriter a "good writer." Love it or hate it, points were made!
G/O Media may get a commission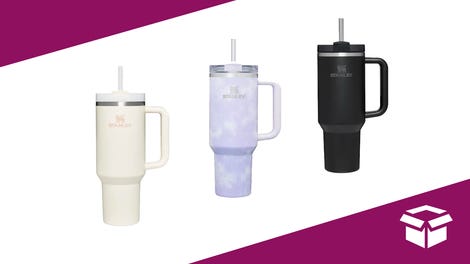 Up to 45% off
Stanley Cup Sale
Khan went on to praise Beyoncé, Whitney Houston, and Aretha Franklin, whom the magazine anointed #1. "As she fucking should be," Khan said of the fellow diva. "Thank you, there's justice somewhere!"
Khan did not address the Celine Dion snub, but that's likely because before the interview, she claimed she'd never actually heard of the list.
"I didn't even know what the hell you were talking about, so obviously this don't mean a great deal to me," Khan said. "These people don't quantify or validate me in any way."
Lest anyone (@Rolling Stone) forget: Chaka Khan is not just every woman. She's better than most of them, too!
---