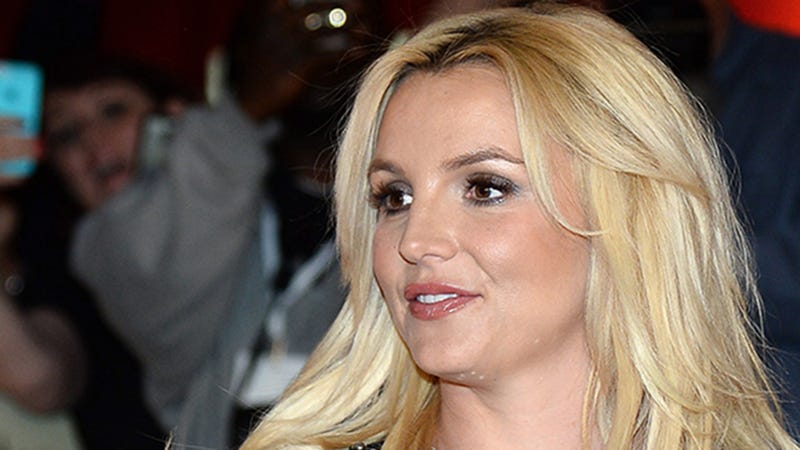 God Bless Bit Bit! Not only is she killing it in her Vegas shows (or so I hear), but she's also freaking out about shoes and gifting people horses for their birthday. If you're close to Spears, you're getting what you want to celebrate the fact that you're one year closer to your inevitable demise.
According to Cosmopolitan, Spears may not have actually purchased a horse for her boyfriend Charlie Ebersol but she did at least take him out for a ride. I agree that she looks a little petrified in the photo, but isn't that just how Spears looks in photos all the time when she's not immaculately groomed? Like, yeah, horses are scary as shit (I once saw someone in an emergency room who had been bitten by one), but that's just how she smiles, I think.
Spears also got Ebersol a birthday cake with pictures of the happy couple all over it. Because nothing says love like cutting open and eating the face of your significant other. Why is it that when celebrities do that it's called "cute and romantic" and when I do it it's called murder one?*
*I don't know what murder one is, I just watch a lot of Law and Order.
Image via Getty