For the past seven years, former Fox News host and best-selling author Bill O'Reilly has made his ex-wife's life a living hell. As detailed in reporting by Jezebel and Gawker, O'Reilly's efforts against his former spouse, Maureen McPhilmy, have targeted her new family, her membership in their local Catholic parish, and her custody of their two children. These efforts reached a new low in 2016, when O'Reilly sued McPhilmy and her former attorney for civil fraud, claiming combined damages of $20 million.

What distinguishes O'Reilly's latest maneuver is its unusual secrecy. Under New York law, civil fraud lawsuits are public by default. But soon after initiating legal proceedings against McPhilmy and her former lawyer, Michael Klar, O'Reilly successfully petitioned two Long Island judges to seal some or all of both cases. The magistrate overseeing his suit against Klar agreed to seal most of the filings, while the one assigned to his suit against McPhilmy ordered the sealing of the entire docket. Both cited the litigation's reliance on documents and exhibits from O'Reilly and McPhilmy's contentious divorce proceedings, which began in 2011 and, with a handful of exceptions, have remained under seal.
O'Reilly's success in sealing this pair of cases means that it is virtually impossible, beyond his vague accusations of infidelity and deceit, to determine why he is suing his ex-wife and her legal counsel for civil fraud. Since early last year, Gizmodo Media Group, the parent company of Jezebel, has filed several appeals that sought to reverse the aforementioned sealing orders. In January 2017, one judge ejected a lawyer representing Gizmodo when she attempted to enter an objection. He and the other judge in Nassau County rejected our appeals, again citing both cases' overlap with O'Reilly and McPhilmy's matrimonial proceedings.
The limited portions of those proceedings that have filtered out, via reporters and appellate opinions, paint a dark picture of O'Reilly's treatment of McPhilmy. In 2013, a panel of three appellate justices revealed, in an unsealed opinion ruling in her favor, that McPhilmy accused O'Reilly of violating their custody agreement by secretly hiring, as a full-time nanny, the same therapist who ostensibly served as a neutral mediator between the ex-couple. In 2015, Gawker published transcripts from a custody hearing in which a court-appointed forensic examiner testified that O'Reilly and McPhilmy's daughter had witnessed her father drag her mother by the neck down a staircase. Last year, Jezebel reported that McPhilmy alleged, in a sworn affidavit, that O'Reilly physically attacked her after she discovered him engaging in phone sex with an unknown third party.
Last year, lawyers for Gizmodo Media petitioned the Appellate Division of the Second Department of New York to reverse the sealing orders in O'Reilly v. Klar and O'Reilly v. McPhilmy. Both appeals remain pending. This week, we replied to O'Reilly's counter-arguments in the first case, and asked the court to consolidate oral arguments for both appeals, whose underlying facts are almost identical. You can read the most recent filings regarding O'Reilly v. Klar here, here, here, and here. You can't read any of the corresponding filings for the second appeal, regarding O'Reilly v. McPhilmy, because the appellate court is enforcing the lower court's sealing order on Gizmodo Media's appeal. Our own company's lawyers cannot share any of the filings with Jezebel.
G/O Media may get a commission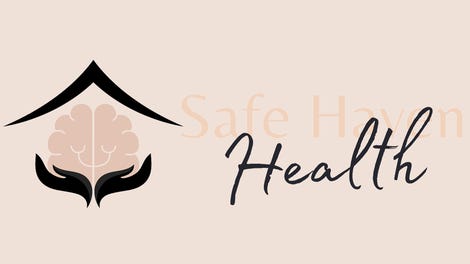 Addiction counseling
Safe Haven Health
Unsealing these documents, even in part, would place O'Reilly on the same playing field as nearly every civil fraud plaintiff in New York. The documents would also show how O'Reilly uses the legal system against private individuals. This is no small revelation for a prominent Fox host and author who, in exchange for their silence, paid secret financial settlements to a series of women over allegations of sexual harassment—an arrangement that concealed his transgressions for years.

O'Reilly may lack a platform at Fox News, which fired him last year after the New York Times revealed his efforts to keep allegations of harassment under wraps. But he retains a lucrative contract with Henry Holt, an imprint of the British book publisher Macmillan, for his best-selling Killing series. Holt, one of the most prestigious imprints in mainstream publishing, has repeatedly defended O'Reilly, who ranks among their most profitable authors.
If you know anything we should know about this story, you can email me at trotter@gizmodomedia.com or reach out through our SecureDrop system for extra security.