Bill O'Reilly is quietly seeking to collect on a $14.5 million court judgment he won against his ex-wife, Maureen McPhilmy, according to court filings obtained by Jezebel. Exactly why or how the Fox News host secured such a large amount is a mystery, since nearly all of the proceedings were conducted in secret. But the judgment is the latest sign that O'Reilly has no plans to end his concerted legal campaign against his former spouse—a widening effort that now includes a separate $10 million lawsuit against a divorce attorney who represented her in court.
At the same time, O'Reilly is doubling down on his desire for secrecy, and he has invoked Jezebel's own coverage to justify sealing the new suit.
Following his defeat in a contentious custody dispute that ended with a New York State court awarding McPhilmy residential custody of their two school-aged children, O'Reilly sued his ex-wife for $10 million in April 2016, on the grounds that McPhilmy had fraudulently induced him into agreeing to a consensual divorce. The suit claimed that O'Reilly had been led to "finance an existing extra-marital relationship," but the specifics were unclear, because O'Reilly convinced the justice overseeing the lawsuit to take the unusual step of sealing the docket.
We do know, however, that O'Reilly won the lawsuit. According to an affidavit filed with the Clerk of Nassau County in early October, O'Reilly obtained a $10 million default judgment on July 27. Two months later, on September 28, that amount rose to $14,476,886.13—more than $4 million more than his suit originally sought—after the court held an "inquest" hearing to determine the actual damages. On October 4, the court granted O'Reilly an official judgment against McPhilmy, allowing him to collect the money from his ex-wife:
G/O Media may get a commission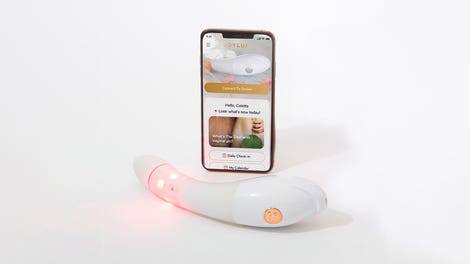 $50 Off
Joylux vFit Gold Device
The language of the three-page document does not indicate why, exactly, O'Reilly succeeded in securing such a large judgment, or whether McPhilmy has made any effort to pay it. Nor does it say whether McPhilmy ever filed to oppose either the suit or the default judgment of $10 million resulting from it. Indeed, the speedy timeline of the case—in which the justice awarded O'Reilly $14 million in damages just 51 days after O'Reilly served the complaint to McPhilmy—suggests she never formally opposed the lawsuit. (Her lawyer, Edward Spiro, did not respond to multiple requests for comment.)
In December, O'Reilly followed up by suing McPhilmy's former attorney, Michael Klar, who represented her during her separation and divorce from O'Reilly. The grounds of the lawsuit are largely identical to those of O'Reilly's previous fraud suit, slightly adjusted to fit his ex-wife's attorney instead of his ex-wife.
Klar's attorney, Charles A. Singer, told Jezebel that his client "vehemently denies" O'Reilly's allegations. He said he was unable to discuss the case in more detail.

"Plaintiff alleges that Defendant aided and abetted Plaintiff's ex-wife, Maureen McPhilmy, in knowingly making false statements and material omissions of existing fact to Plaintiff, upon which Plaintiff relied to his extreme detriment, for the sole purpose of inducing Plaintiff to agree to consensual divorce and to obtain money and real property," O'Reilly's official complaint states. 
The complaint also accuses Klar of committing "fraud on the court" because he represented McPhilmy during the creation of her and O'Reilly's separation agreement even as he and McPhilmy allegedly plotted to challenge the agreement in court. By O'Reilly's account, the lawyer was already at work on a motion to modify the agreement before the original divorce became final.
The allegations hinge on the contents of two documents, the ex-couple's judgment of divorce and their separation agreement, neither of which O'Reilly has filed as evidence in the new suit. Attorneys for O'Reilly did not answer multiple requests for clarification.
Legal experts who viewed the complaint said more information was needed to assess its validity. "To read that complaint, you really need to have that separation agreement, and that divorce agreement, in front of you, to understand it," said Christopher T. McGrath, a practicing attorney and former president of the Nassau County Bar Association.
Oscar G. Chase, who teaches law at N.Y.U. and serves as co-director of the university's Institute of Judicial Administration, wrote that O'Reilly could very well prevail: "Assuming that all the allegations are factual and provable, it is conceivable that the complaint and the claims could be successful."

At least one aspect of the complaint struck him as odd, though, since Rule 1.2(d) of New York State's Rules of Professional Conduct, which bars attorneys from participating in "conduct that the lawyer knows is criminal or fraudulent," does not provide an opening for a third party such as O'Reilly to bring suit. "It is very unusual," Chase wrote, "that a suit is brought against an attorney alleging that he/she aided and abetted a fraud of their client."
In the Klar suit, as he did in the suit against McPhilmy, O'Reilly is seeking a $10 million judgment. Furthermore, according to papers filed on January 26, O'Reilly is likewise seeking to seal the case, based on his claim that public access to the case's particulars would inflict emotional trauma on his children, both of whom are minors.
The memorandum of law that accompanies O'Reilly's sealing motion resembles a similar filing in his April 2016 lawsuit against his ex-wife, which also drew a connection between O'Reilly's public profile and the well-being of his offspring. "The confidential divorce proceedings of Mr. O'Reilly and Ms. McPhilmy have been the subject of numerous articles in the past," the newer filing argues, "resulting in unwanted media attention and extreme emotional distress to Mr. O'Reilly and Ms. McPhilmy's minor children.2"
The footnote of that passage cites three Gawker articles that reported on the details of the ex-couple's custody trial. One of those articles, from May 2015, published partial court transcripts showing that O'Reilly's daughter had told a court-appointed forensic examiner that she witnessed her father dragging her mother down a flight of stairs by the neck. The footnote is particularly noteworthy because, just a day prior to the article's publication, O'Reilly had publicly denied an earlier Gawker article that referred to, but did not reproduce, the forensic examiner's testimony.
"All allegations against me in these circumstances are 100% false," he told Politico. The wording of O'Reilly's statement was vague as to what, exactly, he was disputing: Gawker's reporting, the forensic examiner's testimony, or his own daughter's memory of the alleged physical altercation.
The footnote seems to clarify, however, that O'Reilly was not challenging Gawker's accuracy. Indeed, two sentences later, his attorneys write that "other websites picked up Gawker's reporting of confidential facts over and over again.3" The footnote of that passage links to a Business Insider article that linked to, and quoted from, the Gawker piece containing the forensic examiner's testimony.
O'Reilly also cited Jezebel's own reporting—which his attorneys describe as "misleading" (but not false)—as justification for sealing the case:
Due to the notoriety of Mr. O'Reilly, public and media access to the filings in this proceeding assures a media spectacle. Indeed, there have been numerous, misleading media reports about another action pending in Nassau County Supreme Court, which has been sealed because of the same concerns presented by this motion—and which Mr. Klar claims is related to this Action ... See, e.g., J.K. Trotter, A Judge Kicked Our Lawyer Out of Court for Trying to Unseal Bill O'Reilly's Lawsuit Against His Ex-Wife (January 13, 2017 6:15 p.m.)
Elsewhere in the same filing, O'Reilly's lawyers raised concerns that the case's proceedings, if unsealed, would reveal private information concerning their children, such as their Social Security numbers and details about medication prescribed to them.
How these concerns justify the sealing of the entire docket is not immediately obvious. New York State courts require the redaction of Social Security numbers from court filings, and parties can ask the court to excise certain information, such a medical regimens, on an ad-hoc basis. The courts' rules offer plenty of room to accommodate O'Reilly's concerns about his children's private information, without needing to seal the whole docket.
Meanwhile, in lower court in Nassau County, the custody agreement between O'Reilly and McPhilmy is still being litigated in secret, even after an appellate court in Brooklyn publicly granted McPhilmy residential custody last year. Less than a month after O'Reilly won his default judgment against McPhilmy, he began to file a flurry of motions (the contents of which remain sealed) in the custody trial.

The docket of the couple's marital and custody dispute, under the caption Anonymous 2011-1 v. Anonymous 2011-2, suggests that O'Reilly may intend for his twin lawsuits against McPhilmy and her former attorney to influence the proceedings.
New custody motions from O'Reilly appeared on August 18, on September 7, and on September 23. New York State law requires custody trials to be sealed, and we were unable to confirm the contents of O'Reilly's new filings. However, the timing of all three motions tracks closely with developments in the civil lawsuit. August 18 falls three weeks, and September 7 falls six weeks, after O'Reilly obtained a default judgment on July 27. O'Reilly filed the final motion, which he later withdrew, just five days before he obtained the final $14 million judgment against McPhilmy on September 26.
The docket of the custody trial did not see any substantial updates until last month, on January 19, when McPhilmy (a.k.a. the plaintiff known as Anonymous 2011-1) filed a "motion for leave to reargue." If the justice assigned to the case approves this petition, McPhilmy would be granted the opportunity to reargue one or more prior motions.
Again, because the case is sealed, the docket doesn't reveal why McPhilmy filed this particular motion. But it's worth noting that, ten days prior to filing, several news outlets reported that Fox News had settled with one of O'Reilly's former subordinates, Juliet Huddy, who had accused him of sexually harassing her on multiple occasions in 2011.

O'Reilly has warred against McPhilmy out of court as well, often in ways that demonstrate the power O'Reilly wields in the ex-couple's Long Island community. As Gawker reported in 2011, the Nassau County Police Department launched, at O'Reilly's behest, an internal investigation into a detective named Jeffrey Gross, whom McPhilmy was dating at the time and has since married. In 2013, the site reported that O'Reilly and McPhilmy's local Catholic parish had reprimanded McPhilmy for telling her children that her vow to Gross was a valid Catholic marriage. The warning relied on information that only a few people would know. One of them is O'Reilly.
A recent development in his lawsuit against Klar may provide even more evidence for O'Reilly's influence. The justice originally assigned to the case, Jerome C. Murphy, filed an order to recuse himself on February 2, "for reasons not stated in the record, and not advanced by any parties." When we called his chambers at the Supreme Court Nassau County, a staff member there told Jezebel that it is Murphy's policy not to speak to news outlets.
Todd A. Spodek, a divorce attorney based in New York City, said Murphy's recusal wasn't necessarily anomalous. "Nassau County's legal world is small," he wrote in an email, "so the chance that a judge had to recuse himself from a case in which a lawyer is the defendant as his role as a lawyer is not unusual."
A little bit of digging shows that Murphy may have recused himself over a possible conflict of interest. For a number of years, Murphy served on the Board of Directors of the Catholic League for Religious and Civil Rights, which has repeatedly criticized O'Reilly for his remarks about Roman Catholicism and the Vatican.
Lawyers for Jezebel's parent company, Gizmodo Media Group, have already filed papers to unseal O'Reilly's $10 million civil lawsuit against McPhilmy, in hopes of answering the mounting questions surrounding the Fox star's legal war against his ex-wife. The justice overseeing the suit denied our motion to intervene in January. Our appeal of that decision, in the Appellate Division of New York's Second Department, is scheduled to be heard on February 17.
If you know any more about this story, please get in touch.