Bill O'Reilly has been thoroughly nationally disgraced for more than a year now, such an acknowledged menace to women that even Fox News will no longer employ him. There's almost no reason to even write about him anymore. Except for one last, lingering mystery: Why, precisely, is he suing his ex-wife and her divorce attorney for millions of dollars, alleging fraud, in lawsuits he's fought to keep secret? A state appeals court in Brooklyn heard oral arguments on Friday concerning our parent company Gizmodo Media's efforts to unseal both lawsuits, and we may soon learn the answer.
O'Reilly and his ex-wife Maureen McPhilmy divorced in 2011, for reasons that became brutally evident: In transcripts of a custody hearing obtained by Gawker, it was revealed that the couple's daughter told a court-appointed forensic examiner that she witnessed O'Reilly choking McPhilmy. McPhilmy herself alleged in an affidavit that O'Reilly physically attacked her in 2009 after she caught him naked from the waist down engaging in phone sex with an unknown person.
After their divorce, O'Reilly continued to go out of his way to make McPhilmy miserable, using his pull with the Nassau County Police Department to get an internal investigation launched against her boyfriend, a detective with the department. After McPhilmy and the detective married, O'Reilly followed that up by trying to have her kicked out of the Catholic Church (on the apparent grounds that God cares more about re-marriage than any of the terrible shit he was accused of pulling during their marriage).
O'Reilly and McPhilmy shared residential custody of their two children until 2016, when a New York appeals court granted her primary residential custody, citing, among other things, "the clearly stated preferences of the children," who were then 13 and 17. Later that year, O'Reilly announced his plans to sue McPhilmy for $10 million, accusing her of fraud, making "false misrepresentations and material omissions" to get him to go along with their original divorce and custody agreement. O'Reilly also alleged that McPhilmy wanted to use the money from the divorce agreement to "finance an existing extra-marital relationship." He followed up by suing her divorce attorney, Michael Klar, accusing Klar of "aiding and abetting" the alleged fraud.
The combined damages O'Reilly demanded totaled $20 million. In 2017, just 51 days after she was served with the lawsuit, O'Reilly won a default judgment against McPhilmy, for $10 million. Amazingly, that number rose to $14,476,886.13 two months later, after a court inquest hearing to determine the actual damages.
G/O Media may get a commission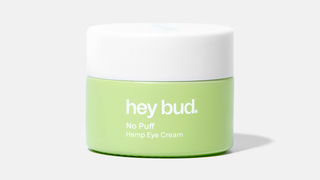 15% off
Hey Bud - No Puff Hemp Eye Cream
But it's never been entirely clear whether McPhilmy filed an answer to the original lawsuit, whether she's paid any portion of the judgment, or even what the precise allegations were. A few details have filtered out: We know, for instance, that in the Klar lawsuit, O'Reilly accused the lawyer of committing "fraud on the court," because he represented McPhilmy during their original custody dispute, and that O'Reilly accuses his ex-wife and her attorney of plotting to modify the agreement before it was even finalized.
Since 2017, Gizmodo Media Group has been suing to unseal the documents relating to these cases, arguing that civil fraud lawsuits can't and shouldn't be conducted in secret, and that there's a legitimate public interest in learning how O'Reilly has used the legal system to further his evident vendetta against his ex-wife and everyone connected to her. O'Reilly's attorney Andrew Bourne, meanwhile, argues that the lawsuits are part of the divorce case and should thus remain sealed, given that matrimonial records are always sealed in New York state. (Reached for comment by phone, Bourne asked us to email him, then did not respond to that email.)
On Friday, a four-judge panel at the Appellate Division of the Second Department of New York heard oral arguments from three sides: Klar, Gizmodo Media Group, and O'Reilly. Charles Tobin, one of Gizmodo Media's attorneys, argued that there's a "deep public interest in this case—first, in the openness of civil courtrooms," and secondly in letting the public know just what happened with the allegations against Klar. "He has been accused of fraud and hasn't been able to vindicate himself in public," Tobin argued. "The public and the media have been unable to understand what the outcome is."
Bourne, O'Reilly's attorney, countered by arguing again that the fraud lawsuits are both connected to the couple's divorce, meaning that they should remain confidential. He argued, too, that there's "no absolute right to court records."
Klar's attorney Charles Singer, meanwhile, argued that the lawsuit against Klar was "retaliation" for acting as McPhilmy's divorce attorney. He argued that the fraud lawsuits extended the pattern of abuse shown throughout the couple's marriage, what he called O'Reilly's "desire for control" and "refusal to compromise."
Singer rejected the allegation that Klar and McPhilmy "conspired" or plotted in any way, pointing out that the custody agreement was modified after years of what we'd characterize as shenanigans by O'Reilly. McPhilmy, for instance, learned in 2011 that a therapist appointed as a neutral moderator between the divorcing pair had been hired by O'Reilly as a nanny, compromising her neutrality by putting her on his payroll. Singer also alleged that O'Reilly refused to cooperate with a court directive to communicate with his ex on matters concerning their children. O'Reilly, he said, received multiple warnings from Klar that they'd move to modify the custody agreement if he didn't begin complying with the separation agreement.
"There's not a fact in the record that shows McPhilmy didn't intend to abide by the agreement," Singer told the judicial panel. "After 18 months of attempting to co-parent with the plaintiff, it was clear to Ms. McPhilmy that he never had any intention of honoring the joint custody agreement."
Singer called it a "conspiracy theory" that Klar and McPhilmy conspired to commit fraud, and said Klar supports Gizmodo Media's attempts to unseal the case. The secrecy of the lawsuits, he told the judges, "puts him in the position of having been accused of heinous conduct with no form of reply."
There's no timeline for when we'll learn if the appellate court has granted Gizmodo Media's requests to unseal the documents in the cases. In the meantime, Bill O'Reilly continues to comment on the declining moral values of this great nation, which is probably a subject he knows quite a bit about.