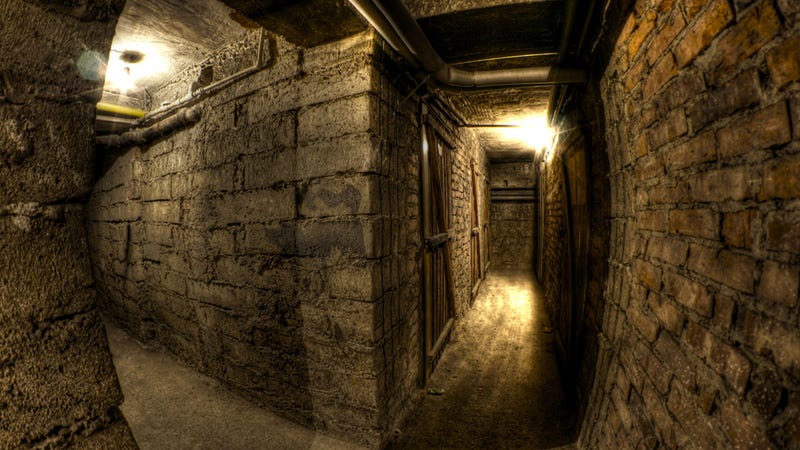 Li Hao, 35, was convicted of murder, rape, organized prostitution, illegal detention, and spreading pornography for profit and sentenced to death in Luoyang Intermediate People's Court in China's Henan province. Erin reported on this psycho about a year ago. This case is so awful, let's just get it over with.
Li Hao, a former local government employee, "kidnapped six nightclub and karaoke bar workers and repeatedly raped them in a self-built dungeon. Two of the six were found dead when a 23-year-old woman escaped and led police to the basement." Self-built dungeon. Shivers.
Not only did he force the women into prostitution and film them for internet porn, he also had three of the women kill two of the others. What?! I don't even know how to react to that other than to say that my heart breaks for all them.
Li Hao was sentenced to death, but more horribly, the three women who were forced to murder their fellow captives were found guilty of murder. One has a three year sentence and the other are on probation. I obviously don't know the exact circumstances but to punish these women after they lived in hell for months — sometimes years — makes my blood boil. These women were put in an unthinkable situation and they tried to survive it, instinct kicks in, who knows what any of us would've done. For them to be detained and punished after what they went though? Reprehensible. They need counseling, support, and time — a lot of time — to grieve.
Chinese man sentenced to death in sex slave murder case [Reuters]
Death for Chinese man who kept "sex slaves" in dungeon [AsiaOne]
Image via DeZet/ Shutterstock.