Two top executives at Vice Media have been placed on leave following an investigation into a horrific culture of sexual assault and harassment brought to light by a report in the New York Times in December.
Andrew Creighton, president of Vice Media, and Mike Germano, chief digital officer, have been placed on leave following the exposé written by Emily Steel in the Times, in which both men were mentioned by name. Vice Media COO Sara Broderick sent a memo to staffers Tuesday detailing Creighton and Germano's leave and also outlining the steps Vice would take in the coming year to "make sure there are no misunderstandings" about how the company will move forward in the wake of a wide variety of allegations about sexual harassment and inappropriate behavior in the workplace.
The memo addresses a fair amount of important housekeeping: a global head of HR has been hired in an attempt to address employee desires to "make changes to and invest in HR." Also interesting to note is the mandatory sexual harassment training which will be run by "professional third-party firms" and will be required of all full time and contract employees. "These trainings are to ensure awareness and understanding of Vice's commitment to a workplace that promotes equal employment opportunities and is free of discrimination and inappropriate conduct," the statement reads.
G/O Media may get a commission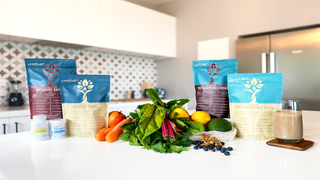 To combat the insidious problem of Too Many Men, Vice has made changes to their leadership, replacing some of their board members with "new faces and fresh perspectives." This includes Marsha Cooke, SVP of Content Strategy, who was hired in part to help lead initiatives around "gender, affinity groups, mentoring and community partnerships," and an "employee council" which includes mostly women and some men. This committee will purportedly help lead the conversation around gender, diversity, mentoring and "community partnerships."

Most important, however, is the section addressing Vice's lack of diversity and female leadership—an issue that feels like it should've led this memo, but that's neither here nor there. "Let's be frank—we need more women and diversity throughout the organization," the statement reads—a statement that is very obvious and also broad enough to fit neatly in any media company's yearly memo. In addition to the boilerplate promises of diversity and hiring women, VICE has made a lofty claim: "VICE has committed to a 50/50 male/female at every level across the organization by 2020 and pay parity by the end of 2018." It's a noble effort—and an attempt to course correct for the damage already done.