In this week's compilation of pop culture crap, we celebrate Real Housewives week on Who Wants to Be a Millionaire?, Snoop Dogg returns to One Life to Live, and vaginas make an appearance on Rachael Ray.
Ana Gasteyer Satirizes the Girl Boss in 'American Auto'


1.) Oprah won't let Andrew Young finish a sentence
This week, Oprah interviewed Andrew Young and his wife regarding their role in—and subsequent book on—the John Edwards scandal. She kept asking him questions, but she wouldn't let him answer them.


2.) Snoop on One Life to Live
Snoop returned to One Life to Live this week (playing himself) and even funked up the theme song.


3.) Vaginas in the morning
Rachael Ray featured a detailed diagram on her talk show (which airs in NYC at 10am), and then went on to cook a casserole.


4.) High school students scream in horror as they watch teachers perform a sexually-charged dance
At some kind of pep rally in Canada, two teachers performed a lapdance in a dance-off, much to the disgust of those nearby.


5.) Coffee makes bears poop, too



6.) Judge Judy audience member moonlights on Judge Joe Brown
I watch so much JJ that I recognize her audience members, as they often pop up repeatedly in different episodes over a period of time. This week, one of them was on Judge Joe Brown. Does she sit in on court television for a living? If so, how do I break into this career!?


7.) 4-year-old pageant contestant writes a book
She can't even read!


8.) Whoopi is sick of Giuliana Rancic's body image shit too.


9.) Real Housewives week on Who Wants to Be a Millionaire?
Prostitution whore.


10.) If you have to cry, go outside
Also, don't wear bronzer.
G/O Media may get a commission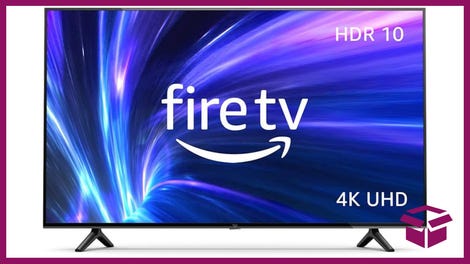 42% Off
Amazon Fire TV 50" 4K Smart TV